Amerikanizacija jugoslovenske filmske svakodnevice šezdesetih godina 20. veka
Americanization of everyday life of the Yugoslav film during 1960-es
Authors
Vučetić, Radina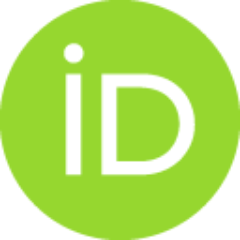 Article (Published version)

Abstract
Rad se bavi analizom američkog filma u Jugoslaviji šezdesetih godina 20. veka i ulogom koju je on imao u američkoj i jugoslovenskoj propagandi. Izvozom holivudskih filmova i zvezda u Jugoslaviju američka administracija je jednoj socijalističkoj zemlji slala sliku bogate i raskošne Amerike i američkog društva, a jugoslovenska vlast je, sa svoje strane, manipulisala američkim filmom i, puštajući ga na velika vrata, slala Zapadu sliku liberalnog društva u kome je moguće gledati i Dr Strendžlava i filmove o Džemsu Bondu.
During 1960-es, American film was ubiquitous in the Yugoslav cinema, both as part of American Cold War propaganda, and as part of the Yugoslav propaganda, by which Yugoslav government wanted to show how the system was liberal in this country between East and West. In this decade, American film dominated Yugoslav cinema repertoire, imports of American movies was much higher than imports of films form other countries. It was written a lot in the press about it. This made Yugoslavs adore Hollywood stars, finding role-models among many of them. Owing to the fact that the Yugoslav regime was open to Western culture, especially to the American film, but also owing to the propaganda of both countries, many American stars Yugoslavia during Cold War. Some of them were hosted by President Tito himself. Exporting its films, thus exporting its culture and view of the world, America has influenced Yugoslav society. At the same time Yugoslav government had sent to the West the image of a democratic
...
state, in which it was possible to see the cold war film with explicit anti-Soviet messages.
Keywords:
šezdesete / Holivud / filmske zvezde / bioskopi / amerikanizacija / američki film
Source:
Godišnjak za društvenu istoriju, 2010, 17, 1, 39-65
Publisher:
Univerzitet u Beogradu - Filozofski fakultet, Beograd i Udruženje za društvenu istoriju, Beograd