Tehnike oblikovanja kasnoneolitske grnčarije: Pitos iz kuće 01/06 u Vinči
Late neolithic pottery forming techniques: Pythos from house 01/06 from Vinča
Authors
Vuković, Jasna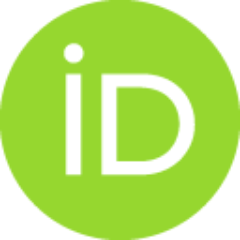 Article (Published version)

Abstract
U radu se razmatraju tehnike ručnog oblikovanja grnčarije i metode arheološke analize tragova koji su na posuđu nastali tokom tog postupka. Na primeru pitosa iz kuće 01/06 u Vinči prikazana je primena tih saznanja u cilju rekonstrukcije tehnika oblikovanja velikih kasnoneolitskih posuda za skladištenje.
The vessel forming is one of the most important steps in the process of pottery production. Although pottery fragments are the most abundant kind of material at Late Neolithic sites the manufacturing techniques have almost not been studied at all. Hand building of ceramic vessels, contrary to common opinion, could be rather complex and often includes combination of few techniques, while production sequence ends with diverse procedures of modification and surface treatments. Taking into account ethnographic and ethnoarchaeological data it could be assumed with considerable certainty that few different techniques were combined in the Late Neolithic period (coil-building and slab-building techniques). Analysis of surface markings, traces of certain procedures applied in the vessel forming process, fracture properties and breakage patterns of the pythos from house 01/06 from Vinča provided basis for reconstruction of manufacturing process. It consisted of four stages: 1. coil-building of l
...
ower section of the vessel up to the shoulder. When the walls were in leather-hard stage, they were trimmed from the inside using sharp implement to obtain desired thickness; 2. shaping of the shoulder curve was executed in such a way that potter added roughly shaped lumps of clay vertically on the slightly dried lower section. This procedure was repeated few times until the desired thickness was achieved and that is clearly noticeable at the fracture of stratified structure; 3. modeling of upper shoulder section using same procedure but the top edges of the slabs are slightly flattened; 4. modeling of neck and rim. The results of analysis of the pythos from Vinča help considerably in understanding pottery manufacturing technique in the Late Neolithic. From the methodological point of view it is particularly important to emphasize that by examining fragment shapes and characteristics of fracture as well as the breakage patterns it is possible to reconstruct distinct steps in pottery manufacture.
Keywords:
Vinča / tehnike oblikovanja / pitos / neolit / grnčarija
Source:
Zbornik Narodnog muzeja - serija: Arheologija, 2011, 20-1, 71-82