O udelu arheologije u zasnivanju istorije umetnosti u Srbiji
On the contribution of archaeology in the establishing of history of art in Serbia
Authors
Dragojević, Predrag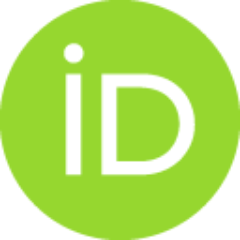 Article (Published version)

Abstract
U radu se razmatraju stavovi srpskih istoričara umetnosti iz prve polovine i sredine 20. veka kojima se definiše deo metodologije istorije umetnosti, kao i njen odnos prema drugim naukama, posebno prema arheologiji. U stavovima se prepoznaje prisustvo i uticaj arheološkog metoda, preuzetog posredstvom M. M. Vasića i S. Renaka.
The art historians in Serbia defined the relationship between their science and other disciplines through practical work, from which resulted from time to time also certain more explicit attitudes usable as methodological signposts. Bringing closer the history of art to other sciences covered the span from taking over their completed conclusions to the use of their methods and drawing relatively independent conclusions. This use - conditionally speaking - of the methods of other sciences developed from intuitive noticing of problems and naive almost literary use of the way of thinking of some other science to somewhat more competent but still beginner's actual use of certain investigation methods. This process also went in the opposite direction: history of art was able to offer its results to other disciplines in order to solve some distinct questions. Yet it is interesting that history of art in Serbia did not differentiate from archaeology in the same way. The reason is not only in
...
connections with that science (as it could be noticed in biographies of the academics) but also in tacit acknowledgment that history of art is part of archaeology or at least in the impression that it derives from archaeology (what is evident in detection of certain methodological influences). Even when history of art in Serbia after Second World War emphasized its relations with historical science it remained per se part of archaeology if we judge by the ideas articulated by archaeologist Salomon Reinach and introduced in Serbian milieu and in education of art historians by Miloje M. Vasić.
Keywords:
Srbija / Salomon Renak / Miloje M. Vasić / metodologija / metod grupa / istorija umetnosti / arheologija / 20. vek
Source:
Zbornik Narodnog muzeja - serija: Arheologija, 2011, 20-1, 489-501