Savremena interkulturna istraživanja organizacija - projekat globe1
Contemporary intercultural studies of organization: The globe project
Authors
Mojić, Dušan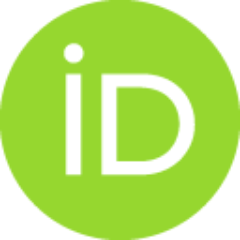 Article (Published version)

Abstract
Glavni cilj rada je analiza ključnih teorijskih i empirijskih nalaza uticajnog savremenog interkulturnog istraživanja organizacija - 'Globalnog programa efikasnosti vođstva i organizacionog ponašanja' (GLOBE). Navedeno je ostvareno metodom analize sadržaja najvažnijih tekstova nastalih kao rezultat sprovedenih empirijskih studija. Osnovni cilj ovog istraživačkog programa bila je analiza uticaja socijetalne kulture na vođstvo i organizacionu kulturu. Socijetalne kulture se razlikuju na osnovu devet kulturnih dimenzija. Na osnovu skorova na tim dimenzijama, kulture su razvrstane u deset kulturnih klastera. Otkriveno je šest globalnih faktora vođstva, od kojih su neki univerzalno uspešni, drugi univerzalno neuspešni, dok su ostali kulturno varijabilni (uspešni u jednim, a neuspešni u drugim kulturama). Ključni zaključak rada je da uprkos nekim ograničenjima ovog istraživačkog poduhvata, GLOBE ima veliki teorijski, empirijski i praktični značaj.
The main goal of the paper has been an analysis of the key theoretical and empirical findings of the influential contemporary intercultural study of organizations - 'Global Leadership and Organizational Behavior Effectiveness' (GLOBE). The above-mentioned has been accomplished by the method of content analysis of the most important papers that resulted from the empirical studies. The main goal of this research program was the analysis of the societal culture's impact on leadership and organizational culture. Societal cultures have been differentiated along nine cultural dimensions. Based on the scores on these dimensions, cultures have been classified into ten cultural clusters. Six global leadership factors have been revealed, some of them found to be universally successful, some universally unsuccessful, and the rest of them culturebound (successful in some, unsuccessful in other cultures). The key conclusion of the paper has been that, in spite of some limitations of this research e
...
ndeavor, GLOBE has considerable theoretical, empirical and practical relevance.
Keywords:
vođstvo / organizacije / kulturni klasteri / interkulturne studije / GLOBE / organizations / leadership / intercultural studies / GLOBE / cultural clusters
Source:
Ekonomski horizonti, 2011, 13, 2, 71-85
Publisher:
Univerzitet u Kragujevcu - Ekonomski fakultet, Kragujevac