Treba li učiti istoriju u osnovnoj školi?
Should history be taught at elementary schools?
Authors
Pešikan, Ana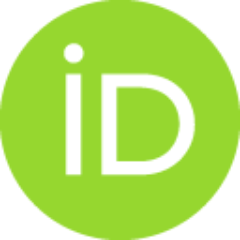 Article (Published version)

Abstract
Tema ovog rada prilično je zapostavljena, mali broj psihologa se bavi njom, mada ih je na to moglo navesti više razloga, prvenstveno slabi rezultati koje učenici osnovne škole pokazuju na svim vrstama provera znanja iz istorije. U ovom radu razmatrali smo mesto i funkciju istorije kao predmeta u osnovnoj školi s ciljem da odgovorimo na pitanje zašto je potrebno učiti istoriju u osnovnoj školi. Razmatrajući funkciju istorije u školi, posto smo odredili istoriju i istakli specifičnosti njenog predmeta i metoda, pokušali smo da analiziramo moguće pozitivne efekte nastave istorije na intelektualni, socijalni, afektivni i moralni razvoj učenika.
The topic of this paper has not received much attention so far. It has been dealt with only by few psychologists, even though there are several reasons why more importance should be attributed to it. The most important among them are the elementary school pupils' poor scores on all types of tests in history. We have considered in this paper the place and function of history as subject-matter at elementary schools in order to answer the question why history should be taught at elementary schools. Having defined history and emphasized the specificities of its subject-matter and method and having considered its function at school, we have tried to analyze the possible favorable impact of history lessons on the pupils' intellectual, social, emotional and moral development.
Keywords:
history lessons / goals of teaching / function of history lessons at school
Source:
Psihologija, 1993, 26, 3-4, 353-369
Publisher:
Društvo psihologa Srbije, Beograd