Jugoslavija, velike sile i makedonsko pitanje (1944-1947)
Yugoslavia, the great powers and the Macedonian question (1944-1947)
Autori
Životić, Aleksandar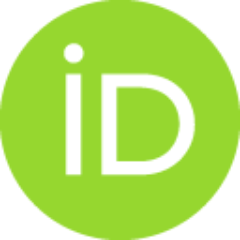 Članak u časopisu (Objavljena verzija)

Apstrakt
U radu se na osnovu objavljenih i neobjavljenih izvora jugoslovenskog, bugarskog, britanskog i sovjetskog porekla, kao i relevantne istoriografske i memoarske literature, analiziraju jugoslovensko viđenje rešavanja statusa Makedonije i politika velikih sila prema tom pitanju u završnim fazama Drugog svetskog rata i neposredno po njegovom završetku, do konačnih rešenja Mirovne konferencije u Parizu.
The leaders of the Yugoslav communists tried to secure a leading position in the Balkans during the war. Macedonian territory, as a traditional scene of the conflict of interest among the Balkan countries, had a special significance for the Yugoslav, as well as for the Greek and Bulgarian side. Soviet Union - as a victorious great power of the Second World War, the ideological patron of the communist movement and the country that had special interests in the Balkans - tried to have a decisive influence on the regulation of the Macedonian question. Its attitude gradually affected the Yugoslav attitudes which ranged from the radical demands for full annexation of Macedonia, through signing of peace and friendship treaty with Bulgaria, to the final border delimitation among Yugoslavia, Greece and Bulgaria, when Macedonia was divided among these three countries. At the same time, Soviet policy strove to calm relations with Bulgaria as a member of the Eastern Bloc, while the policy towards
...
Greece was much harsher since the Soviets regarded Greece as an exponent of British policy in the Balkans. Final solution of the territorial dispute formally resolved Macedonian question regarding territory, but opened a new dimension of Cold War antagonisms related to the Yugoslav role in the Greek Civil War. Basically, the Macedonian issue was the subject of a dispute between Yugoslavia and Greece during the entire second half of the XX century.
Ključne reči:
Staljin / Sovjetski Savez / Makedonija / Jugoslavija / Josip Broz Tito / Grčka / Bugarska
Izvor:
Zbornik Matice srpske za istoriju, 2012, 85, 113-130