Nadziranje i kažnjavanje u epohi Moderne: Foucaultove aporije moći
Discipline and punish in the modern age: Foucault's aporiae of power
Authors
Molnar, Aleksandar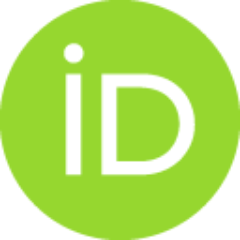 Article (Published version)

Abstract
Epoha Moderne, opisana u Foucaultovim knjigama, je epoha epistematske i prakličke smrti čoveka. Nasuprot ranijim epistemama (u epohi Renesanse i Klasicizma), moderna epistema je sazdana na pravilima, normama i sistemima. Sa ovom epistemom nastaju i slične praktike u represivnim institucijama, kao što su klinike, duševne bolnice, zatvori, kasarne, itd. U svim ovim institucijama može se prepoznati jedan oblik moći tipičan za Modernu. To je disciplinska moć, osamostaljena od svih članova institucije. U ovom radu kritika autora je ponajviše usmerena na Foucaultovu primenu 'idealnog tipa' disciplinske moći na društvenu realnost. Foucault je, naime, zanemarivao značaj pravne moći i precenjivao opseg i intenzitet disciplinske moći u zapadnim društvima u protekla dva veka. Zbog toga je i nastojao da identifikuje 'rođenje zatvora' i 'rođenje koncepta panoptikona' u delu Jeremy Benthama. Autor smatra da je koncept panoptikona zaista bio primenjen na kažnjavanje zatvaranjem na početku 19 veka, al
...
i da su i zatvor i koncept panoptikona 'rođeni' ranije i da imaju svoje odvojene razvojne linije.
In the work the author endeavours to reconstruct: 1) Foucault's theory of the Modern age (within the history of the West) and theory and typology of power (sovereign, legal and disciplinary power), and 2) to discuss some problems concerning Foucault's theory of punishment as well. The Modern age, described in Foucault's books, is the age of epistemological and practical death of Man. In contradistinction to earlier epistemes (in the age of Renaissance and Classicism), the modern episteme is built upon the rules, norms and systems. This episteme is followed by similar practices in repressive institutions, such as: clinics, mental hospitals, prisons, barracks, etc. In all these institutions one particular pattern of power, typical of the Modern age, could be recognized. It is disciplinary power alienated from all members of the institution. Foucault's application of the 'ideal type' of disciplinary power to the social reality is the topics of the most author's critics in this work. Fouca
...
ult, namely, ignored the importance of legal power and overestimated the scope and intensity of disciplinary power in western societies in past two centuries. Therefore, he sought to identify the 'birth of the prison' with the 'birth of the concept of panopticon in the work of Jeremy Bentham. The author argues that the concept of panopticon was really applied to the punishment of imprisonment at the beginning of 19th century, but that both: prison and concept of panopticon had been 'born' earlier and have their separate developments.
Keywords:
suverenitet / pravo / nadzor / moderna epoha / moć / kazna / istorija / institucija / disciplina / devijacija / sovereignty / punishment / power / modern age / law / institution / history / discipline / deviation / control
Source:
Theoria, 1994, 37, 4, 73-106
Publisher:
Srpsko filozofsko društvo, Beograd