Vrednosne orijentacije odraslih
Value orientations of adults
Authors
Pejatović, Aleksandra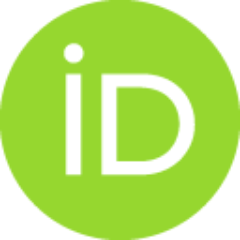 Article (Published version)

Abstract
U radu se analiziraju rezultati istraživanja koje je imalo za cilj da ispita povezanost između socio-androloških karakteristika ispitanika i izraženosti svake od šest vrednosnih orijentacija (teorijske, ekonomske, estetske, društvene, političke i religijske). Primenjen je deskriptivni metod sa tehnikama kakve su anketiranje i procenjivanje i prosuđivanje, kao i odgovarajući instrumenti - upitnik (od osam pitanja) i modifikovana verzija Olport-Vernon-Lindzijeve skale (ABL-skala). Istraživanje je obavljeno na uzorku od 301 ispitanika sa područja opštine Negotin koji su imali iznad 18 godina. Dobijeni rezultati ukazuju na povezanost između socio-andragoških obeležja ispitanika i izraženost njihovih vrednosnih orjentacija. Teorijskom tipu pripadaju uglavnom ispitanici sa višim i visokim obrazovanjem, ekonomskom prevashodno ispitanici muškog pola, estetskom prevashodno ispitanici ženskog pola i sa višim i visokim obrazovanjem, društvenom osobe koje su u braku i političkom tipu ponajviše muš
...
karci i to mlađih godina. Jedino kod raligijskog tipa nije bilo statistički značajne povezanosti.
The paper presents the analysis of the results of a research aimed at examining the correlation between social-adult education characteristics of the examinees and prominence of each of six value orientations (theoretical, economic, esthetic, social, political and religious). Descriptive method has been applied with the techniques such as polling and evaluation and judgment formation as well as appropriate instruments - a questionnaire (with eight questions) and a modified version of Allport-Vernon-Lindzey scale (AVL scale). The investigation was carried out on a sample of 301 examinees over 18 years of age from the territory of the Municipality of Negotin. The results achieved indicate a correlation existing between social-adult-education traits of the examinees and the prominence of their value orientations. Examinees with higher education mainly belong to the theoretical type, male examinees mainly to the economic, female examinees with higher education to the esthetic type, married
...
examinees to the social and younger male examinees to the political type. Only the religious type indicated no statistically significant correlation.
Source:
Teme, 1994, 17, 1-2, 23-42