Generacijski sukob - društvena konstrukcija i/ili stvarnosti
Generation gap: Social construction and/or reality
Authors
Ljubičić, Milana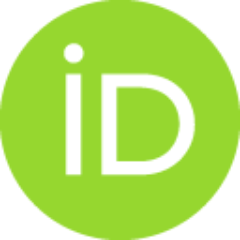 Article (Published version)

Abstract
U ovom tekstu se bavimo kritičkom analizom teza o (ne)postojanju sukoba između generacija u kontekstu svakodnevne prakse, u prostoru u kojem je (navodni) jaz najvidljiviji. Ovakva dekonstrukcija teza o sukobu ima za cilj da odgovori na dva istraživačka pitanja: da li je postojeća društvena briga oko konflikta na relaciji mladi - stari opravdana, te ukoliko nije, kakva je funkcija preuveličavanja generacijskog sukoba? U analizi smo koristili istorijsko-uporedni metod, ilustrujući uočene relacije prikazom slučajeva. Posmatrajući generacijski sukob u retrospektivno-longitudinalnoj perspektivi i promišljajući o društvenim funkcijama istoga, došli smo do zaključka da je ovaj konflikt plod društvene konstrukcije, kao i da se njegova društvena uloga, između ostalog, mora tražiti u podjeli na tabore: mladih i starih, odnosno, onih koji ugrožavaju i onih koji čuvaju društveni poredak. Ovako suprostavljeni, ove bundžije i čuvari ostaju slijepi za uzroke koji ih guraju ka prihvatanju sukoba kao r
...
ealno postojećeg i neizbježnog.
This paper offers a critical analysis of the thesis on the (non)existence of the generation gap in the context of the everyday practice, in the area where the (alleged) gap is most obvious. Such deconstruction of the thesis on the clash of the generations aims at giving answer to two research questions: Is the existing social concern about the generation gap between the old and the young justified? And if not: What is the function of exaggerating the generation gap issue? In our analysis we used the historic-comparative method, illustrating the observed relations through showcasing. Observing the generation gap from the retrospective-longitudinal perspective and considering its social functions, we have arrived at a conclusion that this conflict is social construction, and that its social role has to be found, among other things, in the division to the young and the old i.e. those who endanger and those who guard the social order. Thus confronted the rebels and the guardians remain bli
...
nd to the causes that push them into accepting their clash as real and unavoidable.
Keywords:
stari / mladi / generacijski sukob / društvena konstrukcija / young / generations / gap / clash
Source:
Gerontologija, 2013, 40, 2, 13-28
Publisher:
Gerontološko društvo Srbije, Beograd