Posude za pečenje u kasnom neolitu - đuveči iz Vinče
Baking vessels in late Neolithic: Baking-pans from Vinča
Authors
Vuković, Jasna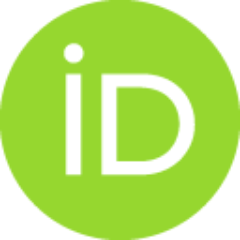 Article (Published version)

Abstract
Plitke posude grube fakture i jednostavnih, neprofilisanih oblika, u različitim klasifikacijama najčešće su označene kao đuveči ili konične zdele, a u literaturi se nigde detaljno ne razmatraju. Funkcionalna analiza fokusirana na identifikaciju vrste i utvrđivanje distribucije tragova upotrebe na ovoj grupi posuđa iz finalnih faza neolitskog naselja u Vinči pokazala je da one predstavljaju važan putokaz za rekonstrukciju načina pripreme hrane i navika u ishrani, i da su verovatno korišćene za pečenje hleba.
A distinct group of vessels in Late Neolithic Vinča ceramic assemblage particularly stands out as a specific functional class. It is a group of shallow, thick-walled unprofiled vessels of larger dimensions (table 1), with oval or circular receptacle, often with handles below the rim. They are made in rough fabric with large quantities of mineral temper (sand, gravel, crushed rocks, shells and grog) (fig. 1); this formal property shows suitability of baking-pans for exposure to high heat, since large quantities of mineral temper secure high thermal shock resistance. Thick walls increase strength, and also allow higher impact resistance of the vessel. Morphological attributes - vessel profile with no curvatures provide vessel with ability to withstand sudden temperature changes while in use. Functional analysis was crucial for identification of function, since 78% of fragments showed marks of use-alteration, i. e. surface accretion and mechanical damage. Inner surfaces show intensive car
...
bon deposits on the whole interior (fig. 2b) or on a clearly distinguished zone below the rim (fig. 3a). Abrasion marks caused by stirring the contents with utensil are lacking. Outer surfaces show sooting clouds, sometimes on the whole surface (fig. 2a,v), sometimes as irregular patches of darker colour on upper vessel parts (fig. 4). Bottoms show heavy abrasion, which caused removal of original surface and temper (fig 2a, 5a). Forceful contact from 90o angle with abrader harder than ceramics causes this kind of abrasion. Such traces, therefore, could have been originated by dragging and setting down a full pot on the oven floor. Important ethnographical and ethnoarchaeological analogy for Vinča baking-pans are bread-baking pans known from the whole region of the Balkans. Although the differences with this kind of vessels and Vinča pans exist, the similarities are striking: not only in form and dimensions, but also regarding use-alteration traces and their distribution. It can be assumed that Vinča pans were used for baking bread in ovens, but future ethnoarchaeological research and archaeological analysis will retrieve more insight in ancient food habits.
Keywords:
Vinča / tragovi upotrebe / pečenje hleba / funkcija / đuveč / crepulja
Source:
Zbornik Narodnog muzeja - serija: Arheologija, 2013, 21-1, 129-144