Razvoj kriterijuma procene likovnih dela
The development of criteria for the evaluation of works of art
Authors
Baucal, Aleksandar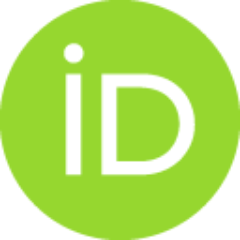 Article (Published version)

Abstract
Eksplorativnim istraživanjem ispitane su razvojne promene estetskog kriterijuma, a zatim je tako utvrđen, spontano formiran, estetski kriterijum upoređen sa estetskim kriterijumom koji koriste likovni kritičari. Po 20 subjekata (10 dečaka i 10 devojčica) sa tri uzrasta (5, 9 i 13 god. - uzrasti karakteristični za preoperacionalni, konkretnooperacionalni i formalnooperacionalni stadijum kognitivnog razvoja) rangovali su, na osnovu ličnog estetskog kriterijuma, šest fotografisanih portreta (tri 'kič' portreta i tri portreta koji se tretiraju kao umetnička dela), a zatim su obrazlagali svoje procene. Kvantitativna analiza je pokazala da deca na sva tri uzrasta procenjuju 'kič' portrete kao lepše. U okviru kvalitativne analize izdvojili smo četiri dimenzije estetskog kriterijuma (zavisnost-nezavisnost elemenata na kojima se zasniva estetska procena, priroda elemenata, kriterijum procene relevantnih elemenata, i doslednost primene kriterijuma na različitim delima) pomoću kojih smo upore ali
...
estetske kriterijume dece različitog uzrasta. Poređenje je pokazalo da se estetski kriterijum, sa kognitivnim razvojem, sve više formalizuje (procena slike se zasniva sve više na formalnim svojstvima i odnosima između elemenata), ali ne dolazi do formiranja celovito strukturiranog kriterijuma (kao kod likovnih kritičara) jer se formalna svojstva i odnosi razmatraju izolovano i procenjuju na osnovu lične preferencije, a ne u odnosu na njihovu funkcionalnost u estetskoj strukturi slike. Dobijeni rezultati su povezani sa shvatanjem Vigotskog o razvoju pojmova i formulisana je hipoteza da usled nepostojanja sistematskog estetskog vaspitanja, i pored prisustva formalnooperacionalnih svojstava mišljenja, pojmovi o 'lepom' ostaju na nivou kompleksa ne postižući čak ni nivo pseudopojma.
First development changes in the aesthetic criterion were explored in the paper. The aesthetic criterion, which was found in this way and which had developed spontaneously, was then compared to the aesthetic criterion used by art critics. Six photographed portraits (three 'kitch' portraits and three portraits considered as works of art) were ranked by the personal aesthetic criterion of 20 subjects (10 boys and 10 girls), aged 5, 9 and 13 years, as this age is typical of the preoperational, concrete operational and formal-operational levels of cognitive development. The subjects then gave reasons for their opinions. The quantitative analysis indicated that the 'kitch' portraits were regarded as more beautiful by children of all three age groups. Four dimensions of the aesthetic criterion were singled out in the qualitative analysis (dependence - independence of elements on which the aesthetic evaluation is based, the nature of elements, the criterion for the evaluation of relevant ele
...
ments and the consistent application of criteria to different works) They were used to compare the aesthetic criteria of children of different age. The comparison has shown that the children's aesthetic criterion is formalized more and more in line with their cognitive development (the evaluation of the picture is based more and more on formal characteristics and relations among elements), but there has been found no unified criterion (as with art critics) as the formal characteristics and relations in the picture are considered separately and evaluated on the basis of their personal preference and not in dependence of their function in the aesthetic structure of the picture. The results obtained are connected to Vygotsky's view of the development of concepts. The hypothesis has been formulated that the concepts of beauty are just a complex, reaching not even the level of a pseudoconcept as there has been no systematic aesthetic education, even though there have been noticed formal-ope rational characteristics of thinking.
Keywords:
Vigotski / razvojne promene / Pijaže / kognitivni razvoj / estetski kriterijum / Vygotsky / Piaget / developmental changes / cognitive development / aesthetic criterion
Source:
Psihologija, 1994, 27, 3-4, 295-310
Publisher:
Društvo psihologa Srbije, Beograd