Dometi i aktuelnost pedagoških ideja Adolfa Ferijera
Reaches and topicality of pedagogic ideas of Adolphe Ferriere
Authors
Antonijević, Radovan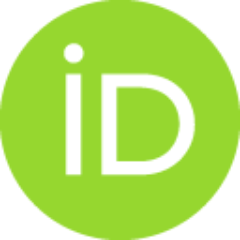 Nikolić, Nataša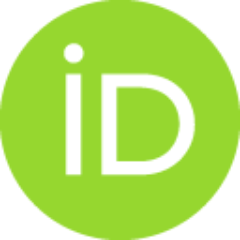 Article (Published version)

Abstract
'Aktivna škola' je pedagoški pokret nastao početkom XX veka kao reakcija na staru, tradicionalnu školu koja se temeljila na herbatovskoj pedagoškoj koncepciji. Osnivač aktivne škole je švajcarski pedagog i psiholog Adolf Ferijer. Neke od ključnih ideja na kojima se zasniva aktivna škola i koje će biti predmet analize ovog rada su sledeće: usmerenost na dete, uvažavanje dečijih interesovanja, svestrani razvoj ličnosti, uvažavanje naučnih saznanja, kao i aktivno uključivanje učenika u vaspitno-obrazovnu delatnost. Pokret aktivne škole, čiji je utemeljivač Adolf Ferijer, pripada pokretu za 'novo vaspitanje' i 'novu školu'. Ideal aktivne škole je spontana, produktivna i slobodna aktivnost. Vaspitanje treba temeljiti na spontanim dečijim interesovanjima. Stoga, brojne ideje iznete u pedagoškoj koncepciji Adolfa Ferijera su i danas aktuelne i značajne za pedagošku teoriju i praksu. Dečija interesovanja, individualizacija nastave, aktivna škola, spontana aktivnost, su samo neki od pojmova koj
...
i i danas zaokupljaju pažnju šire stručne javnosti, a koji su predmet interesovanja aktivne škole. .
Active school is a pedagogic movement created in the beginning of 20th century as a reaction to old, traditional school grounded on Herbart's pedagogic conception. The founder of active school is a Swiss pedagogue and psychologist Adolphe Ferriere. Some of the key ideas active school relies on which are to be the subjected to analysis in the present paper are as follows: orientation to the child, respect for child's interests, versatile development of personality, acknowledgement of scientific insights, as well as involvement of participants into upbringing-educational activity. The movement of active school is, founded by Adolphe Ferriere, belongs to the movement for 'new upbringing' and 'new school'. The ideal of active school is spontaneous, productive and free activity. Upbringing should rely on spontaneous child's interests. As a consequence, numerous ideas proposed by the pedagogic conception of Adolphe Ferriere are current nowadays and they are significant for pedagogic theory a
...
nd practice. Child's interests, individualization of teaching, active school, spontaneous activity are only some of the notions which occupy the attention of broader professional public, and which are at the same time the matters of interest of active school. .
Keywords:
interesovanja / aktivnost / aktivna škola / aktivna metoda / interests / activity / active school / active method
Source:
Pedagoška stvarnost, 2013, 59, 4, 681-692
Publisher:
Pedagoško društvo Vojvodine, Novi Sad