Episkop Sava Vuković i srpsko crkveno pojanje
Bishop Sava Vuković and Serbian church chanting
Authors
Ristović, Nenad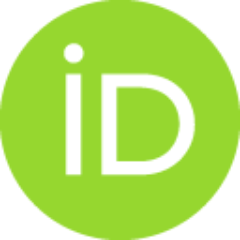 Article (Published version)

Abstract
Ovaj rad je zasnovan na autorovim sećanjima na episkopa Savu Vukovića, u svoje vreme jednog od najvećih znalaca srpskog crkvenog pojanja i vodećeg pregaoca u Srpskoj pravoslavnoj crkvi na polju njegovog očuvanja. Iznose se poznati i nepoznati momenti iz biografije episkopa Save koji se tiču ovog aspekta njegove ličnosti: njegovi prvi dodiri sa pojanjem; kako ga je i od koga učio, te načina na koji ga je interpretirao i predavao; kako je sve radio na njegovom čuvanju; kako je izgradio svoj muzički ukus i liturgijsku kulturu; kako je video odnos pojanja i bogosluženja, te tradicionalnih metoda učenja po sluhu i učenja iz notnih zbornika; kako je koristio nove tehničke mogućnosti za popularisanje pojanja; kako je gledao na probleme koji se javljaju u percepciji srpskog crkvenog pojanja u novije vreme. Iznose se i mnoga sećanja samog episkopa Save na druge znamenite pojce, kao i njegova saznanja i stavovi u vezi sa istorijom srpskog crkvenog pojanja, naročito ulogom koji je u njegovom razv
...
oju imala Karlovačka mitropolija.
Based on the author's memories of bishop Sava Vuković (1930-2001), who was in his time one of the greatest connoisseurs of Serbian church chanting and a leading enthusiast in the Serbian Orthodox Church in the field of preservation, this paper presents known and unknown moments from his biography concerning this aspect of his personality. His first encounters with church chanting are described as well as the way he learned it and from whom; the manner in which he interpreted and taught it; how he worked on its preservation; how he built up his taste in music and his liturgical culture; how he saw the relation between church chanting and church services, as well as between the traditional oral way of learning it and learning it from score­recorded collections; how he used new technical possibilities for popularizing church chanting; what his opinion was on the contemporary problems in the perception Serbian church chanting. The paper also presents many memories of bishop Sava himself on
...
the other famous chanters, as well as his knowledge and his standpoints regarding the history of Serbian church chanting, particularly regarding the role of the Metropolitanate of Karlovci in its development.
Keywords:
srpsko crkveno pojanje / pravoslavno bogosluženje / liturgijska kultura / Karlovačka mitropolija / episkop Sava Vuković
Source:
Zbornik Matice srpske za scenske umetnosti i muziku, 2013, 48, 215-230