Bibilioteka Liceja 1846. godine
Authors
Jagodić, Miloš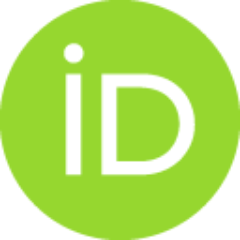 Contribution To Periodical (Published version)

Abstract
U radu su izneti sadržaj bibliotečkog fonda (spisak knjiga, periodike, rukopisa i drugog materijala) biblioteke Liceja iz 1846. i imena darodavaca koji su poklanjali knjige Liceju. Fond je statistički analiziran prema jezicima na kojima su dela objavljivana, oblastima na koje se odnose i prema darodavcima. Iznete su kratke biografije najznačajnijih darodavaca sa osvrtom na značaj poklonjenih knjiga i drugih publikacija za rad Liceja. Rad je napisan na osnovu srpskih neobjavljenih i objavljenih izvora i literature.
Lyceum, as the supreme educational institution in the Principality of Serbia, was established in 1838 in Kragujevac and relocated to Belgrade in 1841. Education consisted of philosophy and law courses, each lasting for two years. Lyceum library was formally founded in 1844, by the Law on Public Education. A full list of books, periodicals, manuscripts and other materials owned by the library was conveyed to the State Audit Institution in January 1846, on its request. That list is presented and analyzed in this paper. The library possessed 469 books (including multi-volume publications), 22 magazines, journals and calendars, 10 manuscripts, 3 collections of newspapers, 3 paintings, 2 maps, a collection of ancient coins and some geological materials. There were 25 duplicates among the books and 2 among the journals. Most of the publications were published in Serbian (39,7%), German (22,7%) and Latin (13,8%) language. Library collection was created mainly by individual donations. There we
...
re 29 donors in total (27 individuals and 2 government institutions). Lyceum itself purchased 21 book, using funds donated by various individuals. The main donors were: Janko Šafarik, a professor at Lyceum; Đura Milutinović, a blind bookseller; Vukašin Radišić, a Greek language teacher; Miloš Popović, a newspaper editor and a journalist; Konstantin Branković, a professor at Lyceum; Stefan Lazarević, a bookstore keeper; Jovan Stejić, a medic and a writer; Dimitrije Matić, a private company employee at the time and a former Lyceum student; Svetozar Jovanović, second year student at Lyceum; Milosav Jovanović, a lower-ranking government clerk; Sergije Nikolić, a professor at Lyceum and Nikola Leta, an innkeeper. Since most of the books in the library have been donated by these people, their short biographies are included in the paper. Theme structure of the library collection is statisticly analyzed and it shows that only 7,3% of its content reffered to philosophy and law, 13,8% to history and the rest to other various subjects. Therefore, it can be said that the library collection was a meere improvization, due to the manner of its becoming. However, bearing in mind the situation in Serbia in that period of its history when literacy was an exception, it can be concluded that the library, thanks to the enthusiasm of particular individuals, had gained solid foundation for its further development.
Keywords:
pravo / Licej / književnost / knjiga / Kneževina Srbija / istorija / filozofija / biblioteka / the Principality of Serbia / philosophy / Lyceum / literature / library / law / history / book
Source:
Zbornik Matice srpske za istoriju, 2013, 88, 101-140