Psihička stanja radnika povratnika sa ratišta
On the psychic condition of workers who have returned from the battlefield
Authors
Čizmić, Svetlana
Petrović, Ivana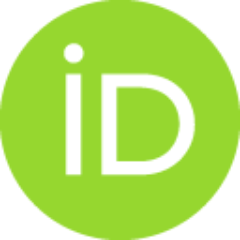 Article (Published version)

Abstract
Istraživane su karakteristike psihofizičkih stanja radnika koji su bili mobilisani i poslati na slavonsko ratište krajem 1991. i početkom 1992. Podaci su prikupljeni upitnikom i obrađeni deskriptivnom i korelaciono-faktorskom analizom. Rezultati pokazuju da su ispitanici ispoljili znatan stepen zrelosti i otpornosti i pokušaje adaptacije na ratni stres. O ceni koju su platili jasno govore podaci o post traumatskim simptomima, među kojima su najizraženiji nesanica, napetost, loše raspoloženje i umor. Opštija slika dobijena je faktorskom analizom simptomskih varijabli. Izdvojeno je pet faktora: opšta emocionalna nestabilnost, depresivne reakcije, psihička slabost, napetosti i anksiozne reakcije. Veliki broj radnika smatra da je radna organizacija bila potpuno nezainteresovana za njihove porodice dok su oni boravili na ratištu briga, podrška i materijalna pomoć porodicama gotovo potpuno su izostali. S druge strane, odnos neposrednih rukovodilaca prema povratnici obojen je tolerancijom i s
...
impatijama, čime je readaptacija na radnu sredinu po povratku većini bila olakšana.
Researches have been made into the psychophysical condition of workers who had been drafted and sent to Slavonian battlefield late in 1991 and early in 1992. The data has been collected by way of a questionnaire and processed by means of the descriptive and correlation factor analysis. The results obtained have shown that the respondents developed a considerable degree of maturity and resistance and that they attempted to adjust themselves to the war stress. Data on post-traumatic symptoms such as insomnia, tension, bad mood and fatigue give a clear proof of the price they had to pay. A general picture has been obtained by means of the factor analysis of symptom variables. Five factors have been singled out: a general emotional instability, depressive reactions, psychic weakness, tension and anxious reactions. Many workers hold that their working organizations showed no interest at all in their families while they were in the battlefield - they were given no support and were provided n
...
o relief at all. On the other hand, the manager's attitude towards these worker was tolerant and understanding, facilitating thus their readjustment to their working environment after they had come home.
Keywords:
ratni stres / psihofizička stanja povratnika sa ratišta / post traumatski stresni poremećaj / adaptacija povratnika sa ratišta na radnu sredinu / worker's readjustment to their working environment / war stress / psychophysical condition of workers who have returned from the battlefield / post-traumatic stress disorder
Source:
Psihologija, 1994, 27, 1-2, 83-96
Publisher:
Društvo psihologa Srbije, Beograd