Vrednovanje rada nastavnika - jedna komponenta sistema evaluacije vaspitno-obrazovnog procesa
Evaluating teachers' work: One component in the system of evaluating education work
Authors
Hebib, Emina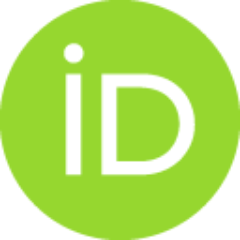 Article (Published version)

Abstract
U ovom radu polazi se od prikaza različitih teorijskih shvatanja evaluacije, koja imaju svoj izvor u različitim konceptualizacijama vaspitno-obrazovnog procesa, prije svega u određivanju cilja vaspitanja i obrazovanja. Korišćenjem sintagme sistem evaluacije ili sistem evaluativnih postupaka, naglašava se potreba vrednovanja svih komponenti vaspitno-obrazovnog procesa, ali i mogućnost primjene različitih istraživačkih postupaka, tj. kombinacije kvalitativnih i kvantitativnih metoda analize procesa vaspitanja. Polazeći od stava daje cilj i funkcija evaluacije unapređivanje rada, definisali smo vrednovanje rada nastavnika kao istraživanje faktora koji određuju nastavnikovu veću ili manju uspješnost u radu. Posmatrajući vrednovanje rada nastavnika kao stvaranje uvjeta za kreativniji pristup poslu, rad završavamo tezom da u tom procesu treba razlikovati dva međusobno povezana elementa - samovrednovanje i zajedničko vrednovanje.
The report starts with presenting various theories of understanding evaluator', which have their sources in different conceptualization of the education process, in the first place in determining the aim of education Using the phrase 'evaluating system' or 'the system of evaluating procedures' the need is stressed to evaluate all the components of the education process, but also a possibility to apply various research procedures, i.e. combinations of qualitative and quantitative methods in the education process analysis. Starting from the point that the aim and the function of evaluation is the improvement of work we defined the evaluation of teachers' work as research into factors that condition the teachers' higher or poorer success in work Taking the evaluation of teachers' work to be the providing for the condition for a more creative approach to work we finish the report with the attitude that two interrelated elements should be distinguished in the process - self-evaluation and
...
collective evaluation.
Keywords:
system of evaluation / self-evaluation / indicators of teachers' success / evaluation of teachers' work / evaluation of education work / collective evaluation
Source:
Nastava i vaspitanje, 1995, 44, 1-2, 83-95
Publisher:
Pedagoško društvo Srbije, Beograd i Univerzitet u Beogradu - Filozofski fakultet - Institut za pedagogiju i andragogiju, Beograd
Related items
Showing items related by title, author, creator and subject.
Milenković, Miloš

(Univerzitet u Beogradu - Filozofski fakultet - Odeljenje za etnologiju i antropologiju, Beograd,

2016

)

Blagdanić, Sanja; Kartal, Vesna

(Pedagoško društvo Srbije, Beograd i Univerzitet u Beogradu - Filozofski fakultet - Institut za pedagogiju i andragogiju, Beograd,

2012

)

Hebib, Emina

(Forum pedagoga Srbije i Crne Gore, Beograd,

1992

)