Houston Stewart Chamberlain: počeci rasnog svetonazora
Houston Stewart Chamberlain: The beginnings of racial weltanschauung
Authors
Molnar, Aleksandar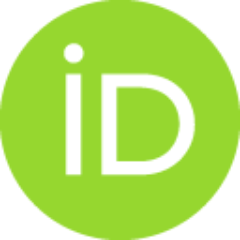 Article (Published version)

Abstract
U radu se raspravlja delo Houstona Stewarta Chamberlaina kao najvažniji pokušaj da se razvije i sistematizuje rasistička teorija u Nemačkoj. Francuski rasizam, koji je imao dugu i bogatu tradiciju još iz starog režima, kanonizovan je u delu grofa Gobineaua polovinom 19. veka i u tom obliku je počeo da vrši uticaj na nemačku misao, prvenstveno kroz muziku i spisateljstvo Richarda Wagnera, kao i kroz raznovrsne aktivnosti njegovog, tzv. Bajrojtskog kruga. Iako će Gobineauov rasizam u mnogim ključnim segmentima odmah biti modifikovan i prilagođen nemačkim političkim, naučnim i umetničkim prilikama, nemački rasizam će se kao celovita i ideološki utemeljena teorija ('svetonazor') javiti tek kod Chamberlaina na prelasku iz 19. u 20. vek. Kasnije, ona će postati sastavni deo tzv. 'revolucije iz 1914.' i ratno-huškačke podrške nemačkom caru u Prvom svetskom ratu. Međutim, iako će izvršiti veoma jak uticaj na samog cara i - u izvesnoj meri - na javno mnenje, Chamberlainov diletantski svetonazor
...
neće imati nekog većeg političkog značaja tokom Prvog svetskog rata. Prava recepcija Chamberlainovih ideja otpočeće nakon rata u radikalnim nacionalističkim krugovima Vajmarske republike. Njegova teorija o politici kao veštini pretvaranja nemogućeg u moguće bila je veoma popularna i uticajna među nacionalsocijalistima (naposletku, nju će iskoristiti Hitler radi legitimiranja prvo svoje borbe za vlast, a zatim i svojih ratnih ciljeva). Takođe će biti politički veoma značajno Chamberlainovo poimanje Jevreja kao 'totalnih' rasnih neprijatelja, veoma sličnih Sataninim ratnicima, koje mogu poraziti jedino Nemci u jednom apokaliptičnom 'konačnom obračunu'.
The Work of Houston Stewart Chamberlain is discussed in the article as the most important attempt to develope and systematize racist theory in Germany. French racism, having long and rich tradition in ancient regime, has been canonized in the work of count Gobineau by the middle of the 19th century. In that shape, it begun to exert influence on the German thought, primarily through the music and writings of Richard Wagner, as well as through the various activities of his so-called Beyreuth-Circle. Although Gobineau's racism was immediately modified in many key segments and adapted to the German political, scientific and artistic circumstances, German racism was transformed into the comprehenisve and ideologicaly founded theory ('Weltanschauung') first by Chamberlain on the eve of 20th century. Later it became the part of so-called 'revolution of 1914' and warmonger support to Wilhelm II in the World War I. Although Chamberlain's dilettante 'Weltanschauung' made strong impression on the
...
Kaiser, and - to a certain degree - on the public opinion, it failed to be of a great political importance during the war years. True reception of Chamberlain's ideas has begun after the war, in the radical right-wing circles of Weimar Republic. His theory of politics as the art of transforming impossible into the possible was especially popular and well-accepted among the Nazis (finally, Hitler made use of it first in legitimating his struggle for power, and later, his war ends). Politically important was also Chamberlain's view of the Jews as 'total' racial enemy, very similar to the satanic warriors, who could only be defeated by Germans in one apocalyptic 'final fight'.
Keywords:
vlast / svetonazor / rat / rasa / racionalizam / narod / nacija / izdajnici / iracionalizam / ideologija / 'weltanschauung' / war / traitors / rationalism / race / power / people / nation / irrationalism / ideology
Source:
Theoria, 1996, 39, 3, 41-108
Publisher:
Srpsko filozofsko društvo, Beograd