Nastanak i razvoj radničkih univerziteta u bivšem Sovjetskom Savezu, 1925-1931
Appearance and development of worker's universities in the former Soviet Union (1925-1931)
Authors
Despotović, Miomir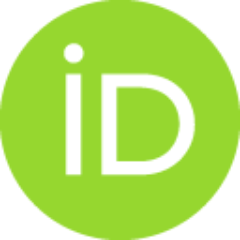 Article (Published version)

Abstract
U radu se razmatraju društveno-ekonomski uslovi nastanka i razvoja radničkih univerziteta u SSSR-u, njihova politika upisa, programska orijentacija i organizaciona struktura. Radnički univerziteti, koji su u bivšem SSSR-u delovali u periodu od 1925. do 1931, pripadaju onom tipu ustanova za obrazovanje odraslih koje nastaju pod uticajem određenih socijalnih promena i obrazovnih potreba koje one izazivaju, kao što su to na primer mehanički instituti u Engleskoj, visoke narodne škole u Danskoj, radnički i narodni univerziteti u Jugoslaviji i sl. Radničke univerzitete u SSSR-u iznedrila je Oktobarska revolucija, odnosno ambicija i potreba klase na vlasti da promoviše svoju ekonomsku i političku snagu i ideje. Kao takvi oni su, pre svega, negovali društveno-političko i prirodno-tehničko obrazovanje u okviru kojih su postojala različita usmerenja, što je zavisilo od konkretnih potreba sredine u kojoj su univerziteti delovali. Po motivima svog nastanka i po svojoj programskoj orijentaciji rad
...
nički univerziteti su u društveno- političkom pogledu bili vesnik regionalizma, a u andragoškom oni su inicirali ili barem dali bitan doprinos razvoju i praktičnoj realizaciji nekoliko ključnih andragoških ideja i principa (permanentno obrazovanje, obrazovanje uz rad, usmeravano samoobrazovanje, neformalno obrazovanje, organizaciona i programska raznovrsnost i fleksibilnost) zbog čega svakako zaslužuju da budu upisani u istorijsko andragoško pamćenje. Na žalost, tendencija sovjetske države da sve oblike obrazovanja odraslih poškoluje (stavi pod kontrolu) uništila je ovu vrstu ustanova. Stvaranje jedinstvenog redovnog sistema profesionalno-tehničkog obrazovanja i razvoj sistema dopunskog radničkog obrazovanja predstavljali su samo neposredno opravdanje za ukidanje radničkih univerziteta i svih sličnih institucija i oblika rada. Stvarni razlozi njihovog ukidanja nalaze se u razvijanju jednog centralističkog sistema upravljanja celokupnim društvenim životom i svim društvenim odnosima i aktivnostima, koji pogotovu nije mogao da podnese nemogućnost kontrole, tačnije životnu, pa ni institucionalnu, odnosno, organizacionu i programsku raznovrsnost u oblasti obrazovanja.
In this paper social and economical conditions of creation and development of worker's universities in the Soviet Union, their policy of enrollment, program orientation and organizational structure are discussed. Workers' universities that were working between 1925 and 1931 in the former Soviet Union belong to the kind of adult education institutions that are formed under the influence of certain social changes and educational needs caused by them, such as institutes for mechanics in England, public high schools in Denmark, workers' and public universities in Yugoslavia and so on. Workers' universities in the Soviet Union were established by the October revolution, that is by ambition and need of the ruling class to advance its economic and social power and ideas. As such they firstly cherished socio-political and scientific and technical education in which there existed different directions that depended on the specific needs of the environment in which the universities were present.
...
According to motifs of their creation and their program orientation, workers' universities were, in the socio-political respect, messenger of regionalism, and in the andragogical context, they started or gave at least significant contribution to development and practical realization of some fundamental andragogical ideas and principles (permanent education, education with work, directed self-education, non-formal education, organizational and program diversity and flexibility) thus deserving the right of including into the historic andragogical memory. Unfortunately, tendency of the Soviet state to make school (put under control) of all forms of education destroyed this kind of institutions. Making of associated regular system of professional and technical education and development of system of supplementary workers' education represented just the direct excuse for abolition of workers' universities and all similar institutions and work forms. Real reasons for this abolition can be seen in the development of one centralistic system of administration of the whole social life and total social relations and activities, that could not endure impossibility of control, or, to be more precise, life, or institutional, i.e., organizational and program diversity in educational domain.
Keywords:
vanškolsko obrazovanje / radnički univerziteti / obrazovanje odraslih / workers' universities / system of adult education / non-formal education / adult education
Source:
Andragoške studije, 1996, 3, 2, 205-222
Publisher:
Univerzitet u Beogradu - Filozofski fakultet - Institut za pedagogiju i andragogiju, Beograd