Koncepcije i modeli razvoja kritičkog mišljenja
Conceptions and models of development of critical thinking
Authors
Despotović, Miomir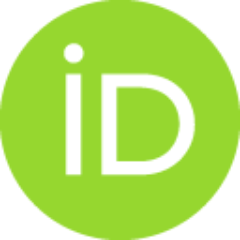 Article (Published version)

Abstract
U radu se razmatraju tri različite koncepcije kritičkog mišljenja (Glaser, Mayers, Mezirow) i modeli njegovog razvoja koje one impliciraju i nude. U pogledu individualnog i društvenog značaja i neophodnosti razvoja kritičkog mišljenja među autorima postoji puna saglasnost. Oni zajednički stoje i iza stava da se kritičko mišljenje ne razvija samo od sebe i da postoji izrazita potreba da se ono neguje kroz proces učenja i obrazovanja. Kada je u pitanju samo razumevanje i definisanje kritičkog mišljenja, analiza, međutim, pokazuje da među autorima nema saglasnosti. Različiti autori pod kritičkim mišljenjem podrazumevaju sasvim različite kvalitete. Iz tako različitih shvatanja kritičkog mišljenja proizilaze i sasvim različite praktične posledice u odnosu na smisao, puteve, sredstva, metode i organizaciju njegovog razvoja.
In this paper three different conceptions of critical thinking (Glaser, Mayers, Mezirow) as well as the models of their development are discussed. Regarding individual and social importance and necessity of development of critical thinking complete agreement among these authors exists. They all share the opinion that the critical thinking does not develop itself and that there is distinct need that it is to be cherished and developed through the process of learning and education. When understanding itself and defining of critical thinking is in question, analysis however shows that the agreement does not exist. Various authors under the term critical thinking assumes completely different qualities. Critical thinking is skill and art of thinking combined with the attitude directed towards examining of what is thought of (Glaser), expert knowledge and thinking, i.e. finding of alternatives and suspension of reasoning (Meyers) or capability for complete spiritual autonomy and independence
...
(Mezirow). From these different conceptions of critical thinking stem different practical consequence in regard to meaning, ways, means, methods and organization of its development. This disagreement in understanding of the critical thinking could point to the fact that our knowledge of the critical thinking is still completely modest. On the practical level this disagreement could be confusing because of demanding decision and explanation alone. It is theoretically fruitful in the sense that it enables setting new researching hypotheses. From many possible ones we here and now propose the one that speaks of the critical thinking as developing phenomenon. That means that it is, in the period of childhood and adolescence, mainly, skill and art of thinking (Glaser), and that in the adult age it becomes expert knowledge and thinking (Mayers), i.e. capability of complete spiritual autonomy and independence in whose center there exists examining and estimation of previously learned and acquired with the possibilities of their reconstruction and reinterpretation (Mezirow). We believe that theoretical and empirical exploitation of this hypotheses would certainly be of interest.
Keywords:
učenje / obrazovanje / nastava / kritičko mišljenje / teaching / learning / education / critical thinking
Source:
Andragoške studije, 1996, 3, 1, 109-120
Publisher:
Univerzitet u Beogradu - Filozofski fakultet - Institut za pedagogiju i andragogiju, Beograd