Kritičko mišljenje - između misaone veštine i duhovne autonomije
Critical reasoning: Between thinking skill and spiritual autonomy
Authors
Despotović, Miomir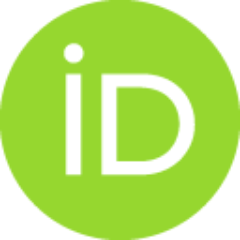 Article (Published version)

Abstract
Kritičko mišljenje je moderan pojam i fenomen. Poslednjih godina postoji obilje pokušaja da se on objasni, razume i postulira kao jedan od osnovnih ciljeva obrazovanja. Obilje je pokušaja da se kritičko mišljenje objasni, prati i prilična nesaglasnost oko njegovog definisanja, mogućnosti, puteva i načina razvoja, tako da je Sigelom stav da su teorijski konflikti u oblasti kritičkog mišljenja bez skorog izgleda na izmirenje veoma uverljiv. U ovom radu se analiziraju dve potpuno oprečne koncepcije kritičkog mišljenja. Jedna od njih opisuje kritičko mišljenje kod dece i adolescenata, a druga kod odraslih. Kroz deskriptivni i komparativno-analitički pristup autor pokušava da uoči njihove međusobne razlike, ali i njihovu unutrašnju nedoslednost i nekoherentnost, i da ih kritikuje sa nekih znatno drugačijih teorijsko- metodoloških pozicija. Cilj analize i poređenja je da se pokaže da je reč o različitim shvatanjima kritičkog mišljenja, koja kao takva imaju i sasvim različite didaktičko metod
...
ičke implikacije u pokušajima njegovog razvoja, ali i da se iznađe mogućnost njihovog približavanja, pa i izmirenja.
Critical reasoning is a modern term and phenomenon. In recent years there have been numerous attempts to explain, understand and postulate it as one of fundamental objectives of education. This abundance of attempts to explain the critical reasoning is followed by a rather high degree of disagreement in defining and the possibilities, ways and meaner of developing this kind of reasoning. Siegel thinks that theoretical conflicts in the field of critical reasoning are far from being resolved at the moment. The work analyses two completely opposite conceptions of critical reasoning. One describers the critical reasoning in children and adolescents, while the other defines it in adults. Through a descriptive and a comparative-analytical approaches the author makes an attempt to define the differences between them, but also their inward inconsistency and incoherence and to criticize them from some different theoretical and methodological positions. The aim of the analysis and comparison is
...
to show that there are two different conceptions of critical thinking which consequently display completely different didactic and methodological implications in their development, but also to find a possibility to make them closer to each other and even make them one.
Keywords:
učenje / odrasli / obrazovanje / kritičko mišljenje / deca / adolescenti / learning / education / critical reasoning / children / adult education / adolescents
Source:
Nastava i vaspitanje, 1996, 45, 3, 534-551
Publisher:
Pedagoško društvo Srbije, Beograd i Univerzitet u Beogradu - Filozofski fakultet - Institut za pedagogiju i andragogiju, Beograd