Koncept socio-kulturne animacije u andragogiji
The concept of socio-cultural animation in andragogy
Authors
Ovesni, Kristinka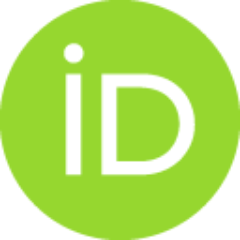 Article (Published version)

Abstract
Koncept socio-kulturne animacije nastao je u Francuskoj početkom šezdesetih godina, razvijao se i bio prisutan u svetskom obrazovanju odraslih oko dve decenije da bi se poslednjih godina sve više napuštao. Ovaj koncept, nastao u specifičnom kulturno-istorijskom kontekstu, karakteriše se visokom pojmovnom neusklađenošću. Samo područje kulturne animacije suviše se široko određuje, što uslovljava neujednačena tumačenja o problematici pripremanja kadrova, metodici rada i daljem razvoju i institucionalizaciji ove koncepcije.
The concept of socio-cultural animation appeared in France at the beginning of the sixties, it developed and it was present in the world education for about two decades and during last few years this concept has been more and more abandoned. This concept, formed in a specific cultural and historical context is characterized by high conceptual non- reconciliation. The area of the cultural animation itself is determined too broadly thus implying unequal interpretations on the problems of the preparing the personnel, teaching methods of work and further development and institutionalization of this conception. Therefore frequent confusions in using the expression socio-cultural animation (concept or method) appeared thus reflecting the uncertainty in the field of occupying of socio-cultural and animating activity, preparing of personnel, methods of work, further development and institutionalization of this concept. Socio-cultural animation represents the group of activities directed towar
...
ds the giving of help to individuals in adult education. This animation in the global sense can represent socio-political and cultural finality that does not start simply from taking over the social cultural politics but encompasses general politics applied on education, that assumes the possibility of participation of public in its planning and financing. Although this concept started to broaden rapidly in one moment, its influence later on was limited on the countries of the French speaking areas. There exist clearly expressed tendency that socio-cultural and animating activity is to be risen on a higher level through the education of personnel therefore opening the possibility of acting under the joint protection of educational and communicational paradigm (expressed in Lerman's terms). In such a manner the advantages of both paradigms - possibility of the transformation and orientation towards life experience and the construction of society can be used in overcoming basic shortage of the concept of socio-cultural animation - impossibility of satisfactory influence on mobility of particular parts of social structure which was the reason for staying on the margins of educational and cultural acting on the positions of lower socio-cultural layers.
Keywords:
socio-kulturna animacija / slobodno vreme / andragogija / socio-cultural animation / free time / andragogy
Source:
Andragoške studije, 1996, 3, 2, 171-185
Publisher:
Univerzitet u Beogradu - Filozofski fakultet - Institut za pedagogiju i andragogiju, Beograd