Karakteristike lica smještenih u specijalnu zatvorsku bolnicu u Beogradu
Characteristics of the persons accommodated in the special prison hospital in Belgrade
Authors
Ljubičić, Milana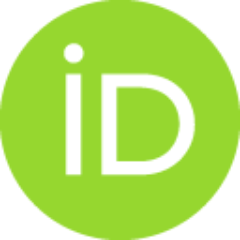 Article (Published version)

Abstract
U ovom radu se bavimo analizom profila rezidenata Specijalne zatvorske bolnice u Beogradu. Riječ je o licima kojima je izrečena mjera bezbjednosti obaveznog liječenja i čuvanja u psihijatrijskoj bolnici. Kako u stranoj, a naročito u domaćoj literaturi primjećen je žalosni nedostatak podataka o ovoj populaciji, te je naša analiza imala deskriptivni i eksplanatorni karakter. Njen prvi cilj je bio da utvrdi dimenzije i opiše neku vrstu radno-operacionalnog profila prosječnog štićenika Specijalne bolnice na osnovu međusobno poredivih podataka iz službene dokumentacije. Drugi zadatak je bio da se kroz sociološku analizu društvenog konteksta i stanja u domaćoj psihijatriji, pokuša razumjeti marginalizovani položaj mentalno oboljelih učinioca protivpravnih djela. Profile rezidenata Specijalne bolnice smo opisali koristeći četiri dimenzije deskripcije: sociodemografska obilježja, porodični profil, kliničku i kriminalnu strukturu. Dimenzije su operacionalizovane pomoću niza indikatora iz dokume
...
ntacione građe: dosijea štićenika koji su se u trenutku istraživanja našli na A i B odjeljenju (na tzv. psihijatrijskim mjerama). Na taj način smo prikupili podatke o 234 pacijenta. Sa manjim odstupanjima, pronašli smo da ima osnova za hipotezu o tome da se naši forenzički pacijenti ne razlikuju u pogledu niza karakteristika od specijalnih pacijenata u zemljama EU. Riječ je o višestruko marginalizovanim i od strane porodice po pravilu napuštenim ljudima, čiji je izlazak iz bolnice neizvjestan stoga što nemaju prihvat u spoljašnjoj sredini. Društvena izolacija ovih lica je prepoznata kao djelotvorni i isključivi način njihove kontrole. Vjerujemo: stoga što na njih nije moguće primjeniti suptilne tehnike savremenog neoliberalnog upravljanja.
In this paper, we analyze the profiles of the Special Prison Hospital residents. Residents of prison hospital are psychiatric patients under security measure of compulsory treatment and confinement. The deplorable lack of data on this population both in the foreign and domestic literature has been noticed, so our analysis had a descriptive and explanatory character. First aim was to determine the dimensions and to describe operational profile of the average resident of the Special Hospital. The second task was to understand the marginalization of mentally ill perpetrators of unlawful acts, using the sociological analysis of the social context and the situation in the domestic psychiatry. We examined profiles of the Special Hospital residents using four-dimensional description: socio-demographic characteristics, family profile, clinical and criminal structure. The dimensions are operational by comparable facts drown from the official documentation: records of residents who were at the t
...
ime of the research placed in the A and B division of the Special Hospital (under so-called psychiatric measures). In this way, we have collected data on 234 patients. With minor variations, we found that forensic patients from Serbia share a number of common features with special patients from other European countries. They are multiple marginalized, from the family abandoned men, whose discharge from the hospital is uncertain since they are not accepted in the community. Their social isolation was recognized as effective and exclusive way to control them. We believe: since it is not possible to apply subtle techniques of neoliberal governance to them.
Keywords:
specijalna bolnica / profil / forenzički pacijent / specialty hospital / profile / forensic patient
Source:
Crimen (Beograd), 2016, 7, 1, 58-81
Publisher:
Univerzitet u Beogradu - Pravni fakultet, Beograd i Institut za uporedno pravo, Beograd