Detinjstvo u istoriji, između ideje i prakse
Childhood through history, between idea and practice
Authors
Tomanović-Mihajlović, Smiljka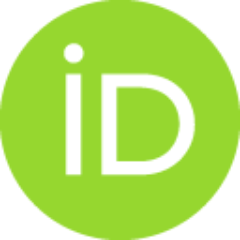 Article (Published version)

Abstract
Predmet rada su osnovni problemi i izvori polemika unutar istorijskog proučavanja detinjstva. Rasprava sadrži analizu istorijske kontekstualnosti ideje detinjstva u zapadnim društvima, kao i analizu rekonstrukcije svakodnevne prakse detinjstva. U zaključnom delu autorka iznosi osnovne pretpostavke za analitičko prevazilaženje diskrepancije između ideje i prakse detinjstva u prošlosti kao osnove za njegovo razumevanje.
The objective of the article is to present the main problems and disputes within the history of childhood. The main principles of interpretation of childhood as a social construction are established in the introductory part of the article. It is followed by the main analysis which is divided into two parts. The first part is on the problem of historical contextuality of the modern idea of childhood in Western societies. The analysis of the main contributions to the problem shows the major agreement on the thesis that the modern idea of childhood is the product of modernity and the development of 'bourgeois ethos' within the family. The second part deals with more problematic question of actual practices of childhood in the past. According to the author, main disputes in the area come from misunderstanding of relations between the idea and the practice of childhood and from oversimplified explanations of the processes of change, with neglecting of the complexity of social factors involv
...
ed, which produces the bias of ideologization of social reality. In the concluding part, the author gives some solutions to avoiding the mentioned problems of oversimplification and ideologization: making of analytical distinction between the idea and the practice of childhood; involving of a matrix of social factors in the interpretation of the childhood; the analysis of the middle (group) level as a mediator between normative reality and actual practice of childhood in everyday life of the family. The author concludes with an opinion that we should speak of childhoods (in plural) as a product of specific social conditions and different strategies of social reproduction within the family.
Keywords:
socijalna reprodukcija / praksa / ideja / društvena istorija / detinjstvo / social reproduction / social history / practice / ideas / childhood
Source:
Sociologija, 1996, 38, 3, 429-443
Publisher:
Sociološko udruženje Srbije i Crne Gore, Beograd i Univerzitet u Beogradu - Filozofski fakultet - Institut za sociološka istraživanja, Beograd