Tipovi ličnosti maloletnih delinkvenata
Personal types of juvenile delinquents
Authors
Knežević, Goran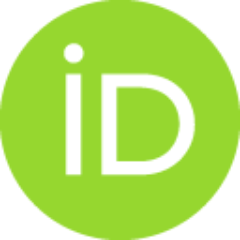 Kron, Leposava N.
Article (Published version)

Abstract
Wardovim metodom hijerarhijske klaster procedure na uzorku od 181 mladog prestupnika, uzrasta 15-21 godine (kojima je kao maloletnicima izrečena neka od sankcija za krivična dela predviđena krivičnim zakonima Srbije ili Jugoslavije), dobijena su, primenom baterije KON (Momirović, Wolf i Džamonja, 1992) tri tipa ličnosti. Tip 1 (N=85) koji se sastoji od ispitanika sa, uslovno rečeno, konativno najzdravijom strukturom ličnosti;Tip 2 (N=38) koji čini grupa konativno najdisfunkcionalnijih, najagresivnijih i najekstravertnijih subjekata sa izrazito otežanom kontrolom impulsa;Tip 3 (N=58) koji predstavlja grupu ispitanika koji su visoko kognitivno dezorganizovani i sa niskom primarnom agresivnošću. Autori su diskutovali rezultate i neke implikacije ove analize, vezu sa nekim prethodnim istraživanjima i sugestije za neka buduća.
By using the Ward method of hierarchical cluster procedure on the sample od 181 juvenile delinquents, 15-21-year old (sentenced as juveniles on some of the sanctions for criminal offenses from Criminal Laws of Serbia and Yugoslavia), were obtained three types of personalities by using the battery KON (Momirović, Wolf and Džamonja, 1992). The type 1 (N=85) consists of the examines with, speaking conditionally, the healthiest conative personal structures. Type 2 (N=38) consists of the group of the conative most dysfunctional, most aggressive and the most extrovert subjects with the significantly showed problems with the control of the impulses;Type 3 (N=58) represents the group of the examines who are highly disorganized in conative sense and with the low primary aggression. The authors debated the results and some implications of the analysis. Connection with some of the previous researches and some suggestions for the some future solutions.
Keywords:
tipovi ličnosti / taksonomska analiza / maloletni delinkventi / ličnost / diskriminativna analiza / types of personality / taxonomical analysis / personality / juvenile delinquents / discriminative analysis
Source:
Časopis za kliničku psihologiju i socijalnu patologiju, 1997, 4, 1-2, 80-100
Publisher:
Univerzitet u Beogradu - Filozofski fakultet, Beograd i Institut za kriminološka i sociološka istraživanja, Beograd