Kulturni heroj kao 'moralni trikster' - Sveti Sava u usmenom predanju Srba iz BiH
Cultural hero as a 'moral trickster': St. Sava in the oral folklore of Serbs from Bosnia-Herzegovina
Authors
Žikić, Bojan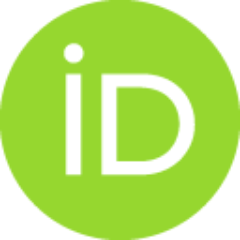 Article (Published version)

Abstract
U usmenom folkloru Srba iz Bosne i Hercegovine Sveti Sava je predstavljen kao kulturni heroj ove zajednice, odnosno kao prenosnik i/ili darodavac određenih znanja i veština koje su pre toga ljudima bile nepoznate. Njegovi postupci, međutim, nisu uvek u skladu sa onim kakve bi očekivali od jednog takvog kulturnog heroja. Tumačenje nekih od tih postupaka je postavljeno u kontekstu toga kako predanje u celini vidi Svetog Savu, a sa aspekta moralnog ustrojstva na kome egzistencija i funkcionisanje zajednice počivaju, te odnosa pojedinac-zajednica.
Saint Sava (Sveti Sava) is one of the most popular Christian saints amongst Serbs; however, Serb by the birth, and the founder of the Serbian Orthodox Church, St. Sava is also a kind of a national cultural hero. This paper deals with this aspect of people's perspective on this saint, on the oral folklore of the Serbs from Bosnia-Herzegovina. Besides all the typical cultural hero characteristics, some acts of St. Sava, as they are shown in folk tradition, appear not to be logic, and even seem like they are cruel. The crudest example is a situation when the saint transforms into a dog a Shepard who is eating lying on the grass, or into the stone a couple doing the same. In this paper's interpretation, these acts are the way of some kind of a trickster moving between the opposed moral categories, but only from the viewpoint of an individual; for the community (as a totality) these acts of St. Sava, as the other ones which are humanly-welfared, belongs to the ideological paradigm which is
...
in the basis of its existence and functioning.
Keywords:
zajednica / trikster / pojedinac / moral / kulturni heroj
Source:
Glasnik Etnografskog instituta SANU, 1997, 46, 122-128
Publisher:
Srpska akademija nauka i umetnosti SANU - Etnografski institut, Beograd