Uzročna analiza kategorijalnih podataka - predistorija i početak multivarijacione analize u sociologiji
Causal analysis of categorical data: Prehistory and beginnings of multivariate analysis in sociology
Authors
Cvejić, Slobodan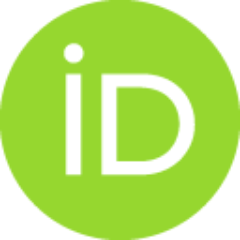 Article (Published version)

Abstract
Durkheim je u statistici video jedno od sredstava za izdvajanje društvenih pojava iz pojedninačnih oblika njihovog ispoljavanja. On je ovladao konceptom multidimenzionalnosti u sociološkom smislu, ali ne i u statističkom smislu. Šta je nedostajalo Durkheim-ovom pristupu uzročnoj analizi neeksperimentalnih podataka da bi bio savršeniji? Ne samo višestruka regresiona ili korelaciona analiza, nego i niz postupaka za analizu tabela kontingencije koje su tih godina razvijali Pearson i Yule. Dalje, Durkheim nije uočio da prividnost veza može imati i obrnuti princip. Mnoge veze koje se učine beznačajnim mogu kriti uzročnost u dubljim determinističkim slojevima. Ipak, pomak kojeg je načinio Durkheim je bio ogroman, tako da se više od pola veka u sociologiji nije pojavio bolji postupak za ispitivanje uzročnosti na kategorijalnim podacima. Lazarsfeld je u sociologiju uveo pojam multivarijacione analize. Osim toga, on je bio jedan od kreatora i nosilaca talasa empirizma. Za Lazarsfeld-ovog radnog
...
veka se desila smena nekoliko generacija računara, usavršen je niz metoda na kojima je radio veliki broj naučnika, sociološka istraživanja su postala još brojnija i još rasprostranjenija. Iza njega je ostao ogroman doprinos kojeg je dao razvoju analize latentnih struktura i istraživačkoj metodologiji uopšte.Nakon što su Durkheim i Lazarsfeld 'pripremili' sociologiju epistemološki i metodološki za ulaz multivarijacione analize stvorili su se uslovi za interaktivni razvoj metoda za analizu višesmernih tabela kontingencije.
Durkheim saw statistics as a mean for extraction of social phenomena from single forms of their manifestation. He took over the concept of multidimensionality sociologically, but not statistically. What was that Durkheim missed to make his causal inference on non-experimental data better? Not just multiple regression or correlation, but a set of procedures for contingency table analysis, developed these days by Pearson and Yule. Moreover, Durkheim couldn't spot that illusive relations could be turned another way. Many of the relations that seemed irrelevant could hide causality in deeper deterministic levels. Yet, Durkheim made enormous improvement and it took more than half of century to construct better method for causal analysis of categorical data. Lazarsfeld brought notion 'multivariate analysis' into sociology. Besides, he was one of those who created wave of empirism. During Lazarsfeld's age few generations of computers appeared, few methods were developed by great number of sci
...
entists, sociological investigations became more numerous and spread. He left big contribution in latent structure analysis and research methodology in general.
Keywords:
varijable / uzročna analiza / empirijska istraživanja / determinizam / variables / empirical invastigations / determinism / causal analysis
Source:
Sociološki pregled, 1997, 31, 3, 403-420
Publisher:
Sociološko društvo Srbije, Beograd