Matematičko samopoimanje: operacionalizacija i empirijska validacija skale
Mathematical self-concept: An operationalization and its empirical validity
Authors
Opačić, Goran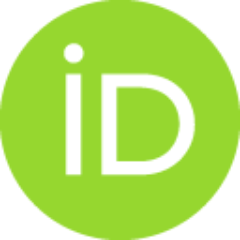 Kadijević, Đorđe M.
Article (Published version)

Abstract
Osnovni cilj istraživanja, realizovanog na uzorku 123 učenika prvog razreda gimnazije, bio je konstruisanje psihometrijski validne skale matematičkog selfa na srpskom jeziku. Istraživanje je pokazalo da: (a) konstruisana skala ima dobre metrijske karakteristike U visoku reprezentativnost i pouzdanost i uobičajenu homogenost, (b) varijansu matematičkog samopoimanja (mathematical self) čine dva dela: jedan zasićen hijerarhijski nadređenim elementima globalnog samopoimanja (global self) poput samoefikasnosti (self-efficacy) i intelektualnog samovrednovanja (intellectual self), a drugi zasićen realnim matematičkim postignućem. Relacije matematičkog samopoimanja sa dodirnim konstruktima potvrdile su teorijska očekivanja.
The major objective of this study, which used a sample of 123 ninth- grade Gymnasium (high-school) students, was to construct a psychometrically valid scale of mathematical self-concept in the Serbian language. Its main findings were that: (a) the constructed scale has good metric characteristics - high representativity and reliability and usual homogeneity; (b) the variance of mathematical self-concept is composed of two parts: one saturated with hierarchically superordinate elements of the global self-concept such as self-efficacy and intellectual-self, the other saturated with the real mathematical achievement. The relations of mathematical self-concept with some related constructs have confirmed our theoretical expectations.
Keywords:
skala matematičkog samopoimanja / samoprocena matematičkih sklonosti / samopoimanje / podučavanje u matematici / matematičko postignuće / math-self scale / mathematics education / mathematical self-concept / mathematical achievement
Source:
Psihologija, 1997, 30, 4, 395-412
Publisher:
Društvo psihologa Srbije, Beograd