Vojin Milić i nacija
Authors
Bakić, Jovo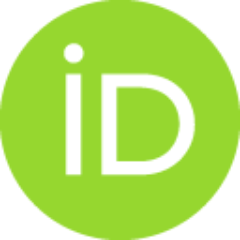 Article (Published version)

Abstract
Autor je predstavio nacionalnu opredeljenost Vojina Milića kao i njegovu teoretsku misao o etničkim i nacionalnim problemima. Uprkos činjenici da Milić nije sistematično proučavao etničko-nacionalnu problematiku u njegovom sociološkom radu, on je anticipirao teoriju etničke segregacije 15 godina pre Majkla Hehtera. Istina, ova anticipacija je bila nerazvijena, pa autor smatra da se razlozi za to nalaze u Milićevoj marksističkoj usmerenosti koja naglašava klasni pristup a zanemaruje etnički u sociološkim istraživanjima. Autor takođe naglašava Milićevo gledište o provincijalnom položaju većine istorijskih proučavanja urađenih u Srbiji koja potcenjuju istoriju drugih nacija i prenaglašavaju značaj istorije sopstvene nacije. Sa druge strane, autor ističe prilično provincijalni položaj mnogih sociologa u današnjoj Srbiji koji slepo slede modne trendove u savremenoj sociologiji i menjaju njihove ideološke, jednako kao i teoretske usmerenosti, uporedo sa promenama u naučno razvijenijim zemlja
...
ma uprkos priličnim razlikama u društvenim značajkama ovih društava.
The author presents Vojin Milić's national orientation as well as his theoretical thought about ethnic and national issues. In spite of fact that Milić didn't systematically deal in ethnic and national issues in his sociological work he anticipated theory of ethnic segregation 15 years before Michael Heater's theoretical formulation. True, this anticipation was undeveloped and author argues that reasons was in Milić's Marxist theoretical orientation that points out class approach and neglects ethnic approach in sociological studies. The author also emphasizes Milić's view about provincial status of majority of historical studies made in Serbia which underestimate the history of other nations and overestimate the significance of the history of their own nation. On the other hand, the author points out rather provincial status of many sociologists in Serbia today that blindly follow the fashion trends in modern sociology and change their ideological as well as theoretical orientations pa
...
rallel with changes in more scientific developed countries in spite of considerable differences of social features of these societies.
Keywords:
provincijalizam / nacija / etnička segregacija / provincialism / nation / ethnic segregation
Source:
Sociologija, 1997, 39, 4, 589-608
Publisher:
Sociološko udruženje Srbije i Crne Gore, Beograd i Univerzitet u Beogradu - Filozofski fakultet - Institut za sociološka istraživanja, Beograd