How might have democritus replied to theophrastus' objections concerning vision?
Authors
Deretić, Irina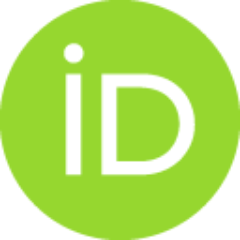 Article (Published version)

Abstract
In this paper, Democritus' account of vision is critically discussed taking into account primarily Theophrastus' De sensibus. I endeavor to demonstrate that Democritus used the other explanatory model of perception apart from the causal and materialistic. There is a testimony suggesting that Democritus employed the mathematical knowledge in order to elucidate some aspects of vision. Furthermore, the explanatory value of the wax analogy is discussed in detail. Despite Theophrastus' well thought out criticism, the author's intention is to demonstrate that Democritus created the sophisticated and advanced theory of vision, which can be successfully defended from Theophrastus' objections.
Keywords:
"Greek passage' conv_4856 2 Atoms conv_4856 3 Democritus' theory of vision conv_4856 4 Theophrastus' objections conv_4856 5 Wax analogy
Source:
Journal of Philosophy ARHE, 2018, 14, 28, 143-156
Publisher:
Univerzitet u Novom Sadu - Filozofski fakultet - Odsek za filozofiju, Novi Sad