'Novi običaj' kao vizuelni izvor - na primeru snimanja svadbi u istočnoj Bačkoj
'New custom' as visual source: On video-recording of weddings in Eastern Bačka
Authors
Žikić, Bojan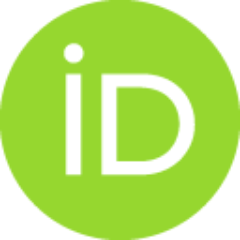 Article (Published version)

Abstract
Data je deskripcija jednog skoro ustanovljenog običaja među Mađarima u istočnoj Bačkoj, snimanja svadbi video kamerom na taj način da se materijal sastoji iz dva dela: u prvom je kroz fotografije ili već postojeće video-snimke prikazan život mlade ili mladoženje pre stupanja u brak, a u drugom se prikazuje tok svadbenog rituala, sa dramaturškim naglascima na ritualno najbitnije momente. Uobičajeno je da se ovi snimci puštaju svakom gostu koji dolazi u kuću koja je naručila snimanje prvi put nakon obavljenog venčanja. Razmatra se mogućnost korišćenja ovog običaja kao izvora - za koje teme proučavanja, koje su mu prednosti, a koji nedostaci, kakva je verodostojnost takvog izvora.
There emerged a custom of a special kind of video-recording the wedding in some parts of Eastern Bačka, mostly inhabited by Hungarians. This video-recording consists of two parts: the first one is 'visually presentation' of a bride or a groom and her/his premarriage life through photographs presenting a person as a baby, in a primary and in a secondary school and ending those, in some special occasions (free activities, school excursions etc), while the second one is giving picture of the complete wedding ritual with its very special moments stressed (welcoming the guests the acts of citizen's and ecclesial wedding, celebration meal etc). One has considered the possibilities for this custom becoming an ethnographic source and its advantages and disadvantages in researching in different topics, such as studies in particular and in general of wedding ritual in Hungarians and/or Serbs, considering diachronic and synchrony, studies of contemporary social and cultural life in geographically
...
narrowed communities etc.
Keywords:
venčanje / ritual / običaj / mađarski (pridev) / izvor / etnološko istraživanje
Source:
Glasnik Etnografskog instituta SANU, 1998, 47, 135-141
Publisher:
Srpska akademija nauka i umetnosti SANU - Etnografski institut, Beograd