Dark and Peculiar The Key Features of Militant Extremist Thinking Pattern?
Authors
Međedović, Janko
Knežević, Goran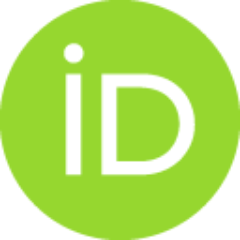 Article (Published version)

Abstract
Earlier research suggested that militant extremists could have certain aspects of psychopathic and psychotic characteristics. Relying on these studies, we investigated whether the Militant Extremist Mind-Set (MEM) could be explained by psychopathy, sadism, and Disintegration (psychosis proneness), as subclinical manifestations of amoral, antisocial, and psychotic-like traits. In Study 1 (306 undergraduate students), it was shown that sadistic and psychopathic tendencies were related to Proviolence (advocating violence as a means for achieving a goal): psychopathic and disintegrative tendencies were associated to the Vile World (belief in a world as a corrupted and vile place), while Disintegration was the best predictor of Divine Power (relying on supernatural forces as a rationale for extremist acts). In Study 2 (147 male convicts), these relations were largely replicated and broadened by including implicit emotional associations to violence in the study design. Thus, white Proviolenc
...
e was found to be related to a weakened negative emotional reaction to violent pictures, Vile World was found to be associated with stronger negative emotions as a response to violence. Furthermore, Proviolence was the only MEM factor clearly differentiating the sample of convicts from male students who participated in Study 1. Results help extend current understanding about personal characteristics related to militant extremism.
Keywords:
sadism / psychosis proneness / psychopathy / Militant Extremist Mind-Set / criminality
Source:
Journal of Individual Differences, 2019, 40, 2, 92-103
Publisher:
Hogrefe & Huber Publishers, Gottingen
Funding / projects: