Metodičko osposobljavanje stručnjaka u obrazovanju odraslih
Methodic expert training in the adult education
Authors
Pejatović, Aleksandra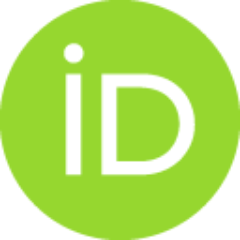 Article (Published version)

Abstract
Narastanje potreba za razmatranjem prirode i specifičnosti metodičkog osposobljavanja stručnjaka angažovanih u oblasti obrazovanja odraslih oblikuju i pospešuju, između ostalih, trendovi u oblasti andragoške nauke kao i oni iz domena praktičnog vaspitno-obrazovnog rada sa odraslima. Zalazeći u područje andragoške naučne misli i njenog naučnog sistema, u odnosu na osnovnu temu ovog rada, kao posebno interesantno izdvaja se pitanje međuodnosa didaktičko-metodičkih disciplina i kriterijuma za njihovo razvrstavanje. Ovom prilikom razmatra se mogućnost razlikovanja od andragoške didaktike posebnih metodika, na osnovu razvojnih zadataka životnih domena, uloga i potreba odraslih; a od posebnih, takozvanih pojedinačnih metodskih pristupa, sada na osnovu vidova vaspitno-obrazovnog rada, načina realizacije, nivoa itd. Brojnost i raznovrsnost, između ostalog, u metodičkoj osposobljenosti, aktera u praktičnom obrazovnom radu sa odraslima korespondira sa brojnošću i raznovrsnošću poslova prilikom r
...
ealizovanja obrazovne aktivnosti. Preglednosti radi ovi poslovi mogu se sagledati i nadalje analizirati uz pomoć faza andragoškog ciklusa. Celokupna razmatranja u ovom radu ukazuju na neophodnost koncipiranja sistema metodičkog osposobljavanja i usavršavanja kadrova u obrazovanju odraslih skicirajući jedno od mogućih polazišta.
The growing need for the discussion of the nature and peculiarities of the methodic training of experts engaged in the field of adult education is being shaped and accelerated, by, among others, trends in the field of adult education, as well as those in the field of practical educational work with the adults. Going into the field of the andragogical scientific thought and its scientific system, with respect to the central part of this work, as specially interesting one, one can state the question of interrelation of andragogical didactic of special methods, upon developing tasks, life domains, roles and needs of adults; and regarding special, so called individual methodic approaches, now based on the forms of educational work ways of realization, levels etc. Number and diversity, among other things in the methodic training, of actors in the practical educational work with adults corresponds with number and diversity of works done in realizing of educational activity. For the sake of c
...
larity these works can be understood and analyzed further on with the help of phases of andragogical cycles. The complete discussions in this paper point toward necessity of making of the system of methodic training and advancing of personnel in the adult education, by giving the brief account of one of the possible starting points.
Keywords:
posebne metodike / pojedinačni metodski pristupi / metodičko osposobljavanje / andragoški ciklus / andragoška didaktika / special methodic / methodic training / individual methodic approaches / andragogical didactic / andragogical cycle
Source:
Andragoške studije, 1999, 6, 1-2, 38-45
Publisher:
Univerzitet u Beogradu - Filozofski fakultet - Institut za pedagogiju i andragogiju, Beograd