'Politički model' radne organizacije - stanovište Džefrija Fefera
'Political model' of work organization: Jeffrey Pfeffer's point of view
Authors
Babović, Marija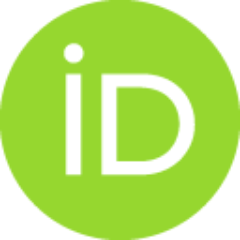 Article (Published version)

Abstract
Pristup 'resursne zavisnosti' predstavlja osobeno sociološko stanovište u izučavanju radnih organizacija, koje 70-ih godina razvija američki sociolog Džefri Fefer. U osnovi ovog pristupa nalazi se 'politički' model organizacije, koji polazi od bitno drugačijeg poimanja organizacije nasuprot do tada dominantnim strukturno-funkcionalnim i sistemskim 'racionalnim' modelima. U okviru stanovišta o 'resursnoj zavisnosti' mogu se uočiti dva osnovna nivoa analize: izučavanje unutarorganizacijskih procesa i odnosa i (na opštijem nivou) složeni odnosi između organizacije i njenog društvenog okruženja. Ovaj članak interpretira prvi aspekt pristupa, u nastojanju da ukaže na značaj shvatanja organizacija 'političkih' tvorevina. 'Politički' (analitički) model organizacije shvata organizacije kao pluralne tvorevine, sačinjene od aktera sa različitim interesima. U ovom modelu konflikt predstavlja 'prirodnu' posledicu heterogenog karaktera organizacija, a o ishodu konflikta odlučuje relativna moć sukob
...
ljenih aktera, kao i upotreba raznovrsnih 'političkih' strategija delovanja kojima članovi organizacije nastoje da uvećaju moć i ostvare svoje interese.
'Resource dependence' approach is a specific sociological viewpoint in organizational theory, developed by American sociologist Jeffrey Pfeffer during 70-ies. 'Political model' of organization that proceeds from essentially different understanding of organization is a cornerstone of this approach, in contrast to dominating structural-functional and system-related 'rational' models which were dominating till then. The two basic levels of analysis could be noticed within the 'resource dependence' approach: a study of intraorganizational processes and relations and (on more general level) complex relations between an organization and its social environment. This article examines the first aspect of the approach trying to indicate the importance of understanding of organizations as 'political entities. 'Political' (analytical) model of organization understands organizations as plural entities composed of actors having different interests. In this model, conflict is a 'natural' consequence
...
of heterogeneous character of organizations, while conflict solution depends on relative power of actors as well as on application of various 'political' strategies by which members of organization try to increase their power and to achieve their interests.
Keywords:
resursi / politika / organizacija / moć / konflikt / interesi / resources / power / politics / organization / interests / conflict
Source:
Sociologija, 1999, 41, 1, 17-47
Publisher:
Sociološko udruženje Srbije i Crne Gore, Beograd i Univerzitet u Beogradu - Filozofski fakultet - Institut za sociološka istraživanja, Beograd