Gradovi u tranziciji - iskustvo razvijenih zemalja u poslednjim decenijama 20. veka
Cities in transition: Experience of developed countries in the last decades of XX century
Authors
Petrović, Mina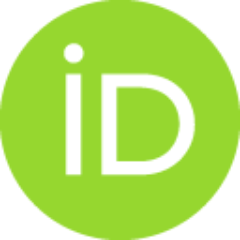 Article (Published version)

Abstract
Promene koje su obeležile gradove razvijenih zemalja krajem 20. veka posmatrane su iz perspektive dominantnih teorijskih pravaca razvijenih u sociologiji grada: ekološkog, neomarksističkog i neoveberijanskog. Među njima su uočene sličnosti i razlike, kako u opštim načelima tako i na primeru konkretnih analitičkih problema. Analizom su obuhvaćeni društveno-ekonomski procesi relevantni za tranziciju ovih gradova: pomak ka servisnoj ekonomiji, proces globalizacije, restruktuiranje države blagostanja, demografske i promene vrednosnog sistema, promene u socijalnoj stratifikaciji. Porast socijalnih i prostornih nejednakosti, rezidencijalne segregacije i socio-prostorne isključenosti, procesi džentrifikacije i filtracije, promena pozicije lokalnih nivoa vlasti, problem globalnih gradova, analizirani su kao važnija obeležja socio-prostorne tranzicije. Posebna pažnja posvećena je pitanjima urbane i stambene politike kao značajnih oblasti proučavanja u sociologiji grada.
The changing city patterns in developed countries during the last decades of XX century are observed through the main theoretical approaches developed in the urban sociology: ecological, neo-Marxist and neo-Weberian. The important differences and similarities between them are emphasized on two levels, the first one of the basic principles and the other one of the concrete analytical problems. The development of service economy, globalization restructuring of welfare state, changes in value system and demographic behavior as well as in social stratification are analyzed as socio-economic processes that are relevant for cities in transition. The increased level of social and spatial inequalities, residential segregation and social exclusion, the processes of gentrification and filtration, the changing position of local governments, the question of global cities, are analyzed as the important characteristics of transitional changes. Special attention is given to urban and housing policy i
...
ssues being one of the main research fields in the urban sociology.
Keywords:
urbana politika / tranzicija / teorijski pravci / stambena politika / rezidencijalna segregacija / grad / globalizacija / filtracija / džentrifikacija / urban and housing policy / transition / theoretical approaches / residential segregation / globalization / gentrification / filtration / city
Source:
Sociologija, 2000, 42, 3, 409-436
Publisher:
Sociološko udruženje Srbije i Crne Gore, Beograd i Univerzitet u Beogradu - Filozofski fakultet - Institut za sociološka istraživanja, Beograd