The Royal Tomb as a Place of Memory: Fabrication and Transformation of the Grave of the Supreme Leader Karadorde in the 19th and the First Half of the 20th Centuries
Samo za registrovane korisnike

Autori
Borozan, Igor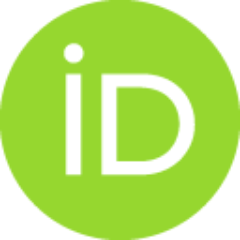 Borić, Tijana S.
Članak u časopisu (Objavljena verzija)

Apstrakt
Since ancient times the tombs of rulers were shaped as key ideological topoi to be later turned into the places of pilgrimage depending on the historical circumstances. They could have also been the instruments of oblivion used to destroy the memory of a ruler, a dynasty, or the entire monarchist regime. The modern era of the Serbian state was marked by the on-going conflicts between the dynasties of Obrenovic and Karadordevic. The source of this animosity that featured the long 19th century came out of the murder of Karadorde in 1817. The founder of the Karadordevic dynasty was beheaded by order of Milos Obrenovic, a latter founder of the Obrenovic dynasty. Over time, the grave marker of Karadorde located in the church in the town of Topola became a secret place of homage since almost during the entire century the rival Obrenovic dynasty was in power. In the late 19th century the tomb of Karadorde became a subject of political manipulation. Young King Aleksandar Obrenovic visited the
...
grave of Karadorde in Topola in 1893. On that occasion, he expressed the great reverence for the deceased, and a few years later this was visually immortalised by a drawing of Felix Kanitz, a notable German scientist and travel book writer. The carefully organised and staged activities helped the transformation of the tomb from the place of oblivion into the engaged artefact and topos in service of dynastic reconciliation. Biological disappearance of the Obrenovic dynasty in 1903 led to the conversion of the Karadorde's grave into the place of cult. Over time, the tomb became the national and dynastic symbol which set the core for the monumental church - the mausoleum of Karadordevic dynasty in Oplenac, near Topola shaped in the interwar period.
Ključne reči:
the royal tomb / place of memory / Oplenac / Karadordeyic dynasty / Karadorde / dynastic reconciliation
Izvor:
Zbornik Matice srpske za likovne umetnosti, 2020, 48, 117-133
Finansiranje / projekti: