Peer assessment as a learning and self-assessment tool: a look inside the black box
Authors
Stančić, Milan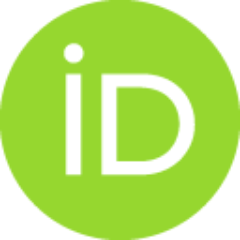 Article (peer reviewed version)

Abstract
This paper presents the findings of a four-year mainly qualitative study of peer and self-assessment in university teaching. Peer and self-assessment activities were introduced with the intention of supporting students' learning, but they also formed part of the formal grading of the course assignment. Thus, the research aimed to explore the students' experiences with these activities in this specific learning situation - which benefits they perceived from these activities, what challenges they faced, and what supported their learning. The students completed the survey after participating in the activities, but before receiving their grades and peer feedback so as to capture their authentic experiences with the activities. A total of 103 students completed the survey. The data were analysed using descriptive statistics and thematic analysis. The results indicate that despite being stressful and uncomfortable for many, peer assessment was more beneficial for the students' learning than
...
self-assessment. The students expressed concerns related to their competence to grade and responsibility for their peers' grades. However, by addressing students' needs for autonomy, competence and relatedness, these initial worries can be transformed into drivers for learning. It may be concluded that peer assessment can play a role in supporting students to self-assess.
Keywords:
self-assessment / Peer assessment / learning to assess / assessment as learning
Source:
Assessment & Evaluation in Higher Education, 2021, 46, 6, 852-864
Publisher:
Routledge Journals, Taylor & Francis Ltd, Abingdon
Related items
Showing items related by title, author, creator and subject.
Mitrović, M.; Antonijević, Radovan

(Pedagoska Obzorja d.o.o,

2014

)

Vulić, Ivana; Altaras Dimitrijević, Ana; Jolić Marjanović, Zorana

(Institut za pedagoška istraživanja, Beograd,

2014

)

Lazarević, Ljiljana; Orlić, Ana; Knežević, Goran

(Društvo psihologa Srbije, Beograd,

2015

)