Prijem dela Karla Krausa među srpskim intelektualcima
Reception of the Karl Kraus' work among Serbian intellectuals
Authors
Bakić, Jovo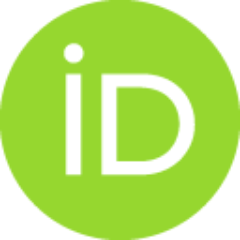 Article (Published version)

Abstract
SAŽETAK: Istražuje se odnos srpskih intelektualaca nacionalističke i antinacionalističke usmerenosti prema delu Karla Krausa. Kraus je pisao satire protiv vladajućih krugova Habzburške monarhije, otvoreno se zalažući za njenu reorganizaciju, pa i razgradnju. Podsmehu je izlagao najviše habzburške i nemačke imperijalističke krugove, raskrinkavao njihove ratne planove protiv Srbije, ratnohuškačku bečku štampu, intelektualce, koji su izdali poziv intelektualca podržavanjem nemačkog nacionalizma odnosno habzburškog imperijalizma. Ovo je pokazano analizom "Poslednjih dana čovečanstva". No, i pored toga, dok je među hrvatskim jugoslovenski usmerenim intelektualcima bilo iskrenih Krausovih poštovalaca dotle je među Srbima skoro sasvim izostala pažnja prema ovom darovitom antiimperijalisti i antinacionalisti koji je simpatisao srpske i jugoslovenske težnje uprkos tome što to nije bilo nimalo popularno u sredini u kojoj je živeo i radio. Štaviše, interesovanje za Krausa i danas je ž
...
ivlje u Hrvatskoj no u Srbiji. Stoga je cilj ovog članka da ponudi objašnjenje izostanka interesovanja srpskih intelektualaca za Krausa. U suton socijalizma, nacionalistička provincijalnost većine srpskih intelektualaca, a kod jednog dela i razularena ratobornost, doprinela je potpunom previdu obimnog, intelektualno zahtevnog i beskompromisno pacifističkog i prema sopstvenoj naciji kritički usmerenog dela Karla Krausa. Istovremeno, antinacionalistička i pacifistička usmerenost pojedinih intelektualaca uticala je na obraćanje pažnje samo na pomenute aspekte Krausovog dela, ali i na previd aktuelnosti njegove kritike imperijalističkih težnji svenemačkih krugova Austrije i Nemačke. KLJUČNE REČI: Kraus, Srbi, Habzburška monarhija, imperijalizam, nacionalizam, pacifizam.
ABSTRACT: The paper explores relations of both Serbian nationalist and antinationalist intellectuals towards Karl Kraus' work. Analysis of the "Last days of 1 jbakic@f.bg.ac.rs Jovo Bakić, Prijem dela Karla Krausa među srpskim intelektualcima 625 mankind" shows that Kraus wrote satires against ruling circles of the Habsburg Monarchy, demanded its reorganization, and even its destruction. He mostly ridiculed the top circles of the Habsburg Monarchy and German Reich, and unmasked their war plans against Serbia. He ridiculed warmongering Wiennese press, intellectuals, who betrayed their vocation by supporting German nationalism and Habsburg imperialism. Whereas some of the most distinctive Croatian Yugoslav-oriented intellectuals in the aftermath of WWI highly respected Karl Kraus, Serbian intellectuals have almost utterly neglected this talented nonconformist, who sympathised with Serbian and Yugoslav tendences despite their unpopularity in his own surroundings. Furthermore, i
...
nterest for Kraus is much more visible in today's Croatia than in Serbia. The paper's goal is to offer an explanation of lack of interest for Kraus among Serbian intellectuals. In the twilight of socialism, majority of them showed nationalist parochialism, and a part of them expressed even unbridled warlike attitude, which contributed to thorough neglect of Kraus' voluminous, intellectually demanded and uncompromising pacifistic work. At the same time, anti-nationalist and pacifistic intellectuals were prepared to pay attention only for such aspects of the Kraus work, while they have neglected other aspects such as his criticism of pan-German imperialist tendences recognizable throughout the short 20th century. KEY WORDS: Kraus, Serbs, Habsburg Monarchy, imperialism, nationalism, pacifism
Keywords:
Kraus / Srbi / Habzburška monarhija / imperijalizam / nacionalizam / pacifizam
Source:
Sociologija: časopis za sociologiju, socijalnu psihologiju i socijalnu antropologiju, 2021, 63, 4, 624-648
Publisher:
Sociološko naučno društvo Srbije
Institut za sociološka istraživanja Filozofskog fakulteta u Beogradu
Note:
Napomene i bibliografske reference uz tekst.