Značenje vremena odgovaranja u ispitivanju ličnosti
Authors
Mentus, Tatjana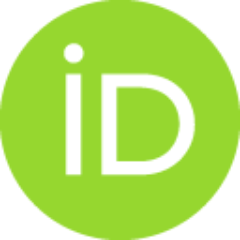 Contributors
Opačić, Goran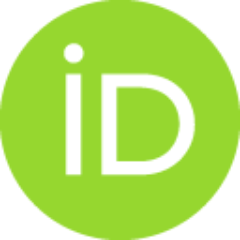 Knežević, Goran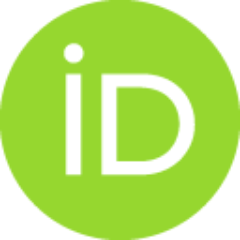 Čabarkapa, Milanko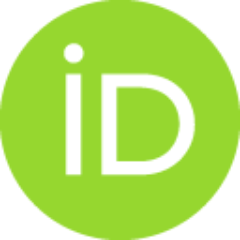 Trebješanin, Žarko
Doctoral thesis (Published version)

,
Tatjana S. Mentus
Abstract
U ovoj tezi utvrdjivana je veza između bazičnih dimenzija ličnosti, efiksanosti kognitivnog procesiranja, dimenzija socijalno poželjnog odgovaranja i vremena odgovaranja na testovima ličnosti, pri čemu je kao varijabla upotrebljena i testovna situacija. Od rešavanja ovako kompleksno postavljenog teorijskog istraživačkog problema očekivan je, osim teorijskog, još i praktičan doprinos poboljšanju validnosti selekcionih testova. Istraživanje se strukturno sastoji iz tri segmenta: 1. Vremena odgovaranja na upitnike ličnosti ispitivana su u funkciji testovne situacije, kognitivnih faktora i faktora socijalne poželjnosti. Pored toga, ispitivana je dimenzionalnost predmeta merenja i njegovih metrijskih karakteristika. 2. Proveravano je da li važi odnos tipa obrnutog U između odgovora i vremena odgovaranja, da bi se odredio mehanizam odgovaranja na upitnike ličnosti. 3. Ispitivane su razlike u merama samoprocene ispitanika na bazičnim dimenzijama ličnosti u zavisnosti od situacije
...
u kojoj su popunjavali upitnike, kao i odnosu na socijalnu poželjnost i inteligenciju. U rešavanju postavljenih problema primenjena je sledeća istraživačka procedura: Svim ispitanicima su u različitim kontekstima, putem posebno konstruisanog programa, zadavani upitnik HEDONICA (namenjen merenju osam bazičnih dimenzija ličnosti), potom upitnik BIRD (namenjen merenju tendencije davanja socijalno poželjnih odgovora), i testovi kognitivnih sposobnosti. Istovremeno sa odgovorima, beleženo je vreme utrošeno za davanje odgovora. Ispitivanje je obavljeno na dva poduzorka. Prvi poduzorak sastojao se iz 227 ispitanika, studenata prve godine, testirana u tri eksperimentalne situacije u kojima su im zadavane instrukcije kako da odgovaraju: da se predstave iskreno (standardna situacija/ u daljem tekstu S1), da se predstave u socijalno poželjnomII svetlu (u daljem tekstu S2) i da se predstave u socijalno nepoželjnom svetlu (u daljem tekstu S3). Vremenske distance izmedju tri sukcesivne situacije testiranja pod uticajem instrukcije (S1, S2 i S3), od po dve nedelje, bile su, po pretpostavci, dovoljne da se spreče interfencije efekta uvežbavanja. Nadalje, 284 ispitanice su popunjavale upitnik ličnosti u kontekstu konkurisanja za posao (ili realna situacija konkurisanja za posao), sa instrukcijom da se predstave iskreno (u daljem tekstu S4). Instrukcije za S1 i S4 su identične, ali su različite okolnosti u kojima su ispitanici bili testirani. Ispitanici u situaciji S4 su bili testirani prilikom prijavljivanja za posao, dok su ispitanici u situaciji S1 bili testirani u kontekstu ispunjavanja studentskih obaveza. Da bi se, u vezi prvog segmenta istraživanja, utvrdile razlike u vremenu odgovaranja u četiri testovne situacije, upotrebljene su dvofaktorska analiza varijanse za ponovljena merenja, bivarijantna korelacija, faktorska analiza i regresiona analiza softvera SPSS, a za utvrđivanje dimenzionalnosti vremena odgovaranja na upitncima ličnosti kao i povezanosti sa inteligencijom i socijalnom poželjnošću upotrebljen je AMOS, softverski dodatak za SPSS za izvođenje strukturalnih jednačina. Problemi u vezi drugog segmenta istraživanja (utvrđivanje povezanosti vremena odgovaranja i odgovora na upitncima ličnosti), rešavani su dvofaktorskom analizom varijanse za ponovljena merenja softverskog paketa SPSS. U trećem segmentu teze (utvrdjivanje razlika u merama samoprocene na upitncima ličnosti), rešavani su analizom varijanse za ponovljena merenja iz paketa SPSS. Kako bi se ustanovila povezanost vremena odgovaranja sa situacionim, ličnosnim i kognitivnim faktorima, bila je upotrebljena kanonička korelaciona analiza (QCCR). Rezultati teze su pokazali: -Vremena odgovaranja u situaciji instruiranog laganja su kraća nego u realnoj situaciji konkurisanja za posao. Vreme odgovaranja na upitnike ličnosti najduža u situaciji koja je po instrukciji zahtevala iskren odgovor (S1), potom u situaciji konkurisanja za posao (S4), zatim u situaciji "prikaži se bolje" (S2), i na kraju uIII situaciji "prikaži se loše" (S3). Uočena je zadovoljavuća pouzdanost vremena odgovaranja (u proseku oko 0,80). Pokazano je i da vremena odgovaranja u svakoj situaciji predstavljaju jednodimenzionalan konstrukt (koji objašnjava značajan procenat varijanse - oko 75%). - Vremena odgovaranja u tri eksperimentalne situacije pod uticajem instrukcije (S1, S2 i S3) grupišu se ne na osam, nego na dve ("pozitivne" i "negativne") bazične dimenzije ličnosti. - Dimenzija socijalne poželjnosti Upravljanje impresijom i verbalni faktor kongitivnih sposobnosti utiču na vremena odgovaranja na upitnike ličnosti, tako da osobe sa višim skorovima na upravljanju impresijom i sa razvijim verbanim sposobnostima imaju duže vreme odgovaranja. -Što se tiče odnosa obrnutog U odnosa između vremena odgovaranja i odgovora, ovaj odnos se nedvosmisleno zadržava u situacijama konkurisanja za posao (S4) i situaciji koja je po instrukciji zahtevala iskren odgovor (S1), delimično u situaciji "prikaži se bolje" (S2), dok se potpuno gubi u situaciji "prikaži se loše" (S3). -Dužina stavke utiče na povezanost između vremena odgovaranja i odgovora na upitniku ličnosti., tako da kada se dužina stavke drži pod kontrolom, efekat odnosa obrnutog U se znatno smanjuje. -Potvrđeni su rezultati prethodnih istraživanja, po kojima se laganje predstavlja kao jednostavan proces, zasnovan na heuristikama, koje se aktiviraju pod uticajem instrukcije. Rezultati su dali potvrdu i interaktivnom modelu laganja. Ovi rezultati međutim nisu u skladu sa onim istraživanjima koja proučavaju prizivanje informacija važnih za self-shemu. -Rezultati analize promene skorova ispitanika pod uticajem instrukcije, saglasni su sa rezultatima istraživanjima, koja ukazuju da je laganje strategija, a ne stil odgovaranja. Laganje pod uticajem instrukcije utiče i na proseke, poredak, interkorelacije, i faktorsku strukturu dobijenih skorova u situaciji "prikaži se bolje" (S2) i "prikaži se loše" (S3). Najveće promene skorova u različtim situacijama uočene su na dimenzijama Savesnosti, Saradljivosti i Ekstraverzije. -Poređenja ispitanika koji su popunjavali upitnik ličnosti u uslovima konkurisanja za posao (S4) i u uslovima odgovaranja u kojima su ispitanici bili instruisani da seIV predstave iskreno (S1) i da se predstave boljim (S2), pokazala su da treća grupa (S2) najviše lažira odgovore. - Parcijalizacija socijalne poželjnosti iz skorova dobijenih u situaciji S2 ne utiče na promenu korelacija nultog reda između dimenzija ličnosti dobijenih u situaciji S2 i u situaciji S3. Pokazano je i to da inteligentniji ispitanici u odnosu na ispodprosečne imaju više (socijalno poželjnije) skorove. -Praktična implikacija dobijenih rezultata jeste da upotreba kontrolnih skala ne povećava validnost rezultata selekcije, ali i da generalizacija nalaza dobijenih u situaciji S2 na rezultate dobijene u situaciji S4 nije opravdana
The subject of this thesis was the correlation between the basic personality dimensions, efficacy of cognitive processing, dimensions of socially desirable responding and the latency of responding on personality tests, where as a variable the testing condition was used, too. From the study of a such established research task, apart of theoretic one, also a practical contribution related to the validity of the selection tests was expected. The research was divided into three segments: 1. The latency of the subject's response following personality tests was investigated, as a function of testing environment, cognitive factors and factors of social desirability. In addition, the dimensionality of the response latency as well as its reliability was examined. 2. The inverted U effect between response latency and self-reporting was tested in order to determine the mechanism of response on the personality tests. 3. The differences in self-report measures on the basic personality
...
dimensions as a function of situation, as well as a function of social desirability and intelligence. To solve the established tasks, the following research procedure was applied: all the participants were assessed with the computer software HEDONICA (aimed to measure eight basic personality dimensions), BIRD (aimed to measure the tendencies of giving socially desirable responses), as well as Cognitive battery tests. Duration of time prior to subjects' providing the response was quantified as latency, and was recorded together with subject's answers. Two sub-groups of subjects participated in this study. The first consisted of 227 freshmen, examined in the three experimental situations under the instructions of how to respond: to give honest response (S1), to fake socially desirable answers VI (S2) and to socially undesirable answers (S3). Time intervals between three consecutive assessments under instruction (S1, S2, S3) at two weeks each, were assumed sufficient to prevent confounding do to memory effect. The second sub-group consisted of 284 female job applicants (real situation of employment competition), under instruction to provide sincere information (henceforth called situation S4). The instructions in the situations S1 and S4 are identical, but the contexts of the examination were different. Namely, situation S4 was real competition for the job, while situation S1 was the experimental one, involving the students, with the instruction to be honest. In order to assess statistical significance between the treatments under the objective 1 (relating to the differences between response latency in four situations) the two-factorial repeated measures Anova, bivariate correlation, explorative factor analysis, and regression analysis were used via SPSS software. For the examination of dimensionality of latency on personality tests, as well as the relation with the intelligence and social desirability, AMOS- software supplement of SPSS for structural equations modeling was used. Statistical analysis of the second objective (the examination of correlation between response latency and responses in personality tests) was analyzed with Repeated Measures ANOVA using SPSS. The third objective (examination of the differences in self report measures in personality test in four situations) utilized analysis by Repeated Measures ANOVA. Furthermore, in order to explore correlations between the self report measures in four situations and the situational, personal and cognitive factors, Canonical Correlation was used via QCCR (special syntax for SPSS for canonical correlation). The results of the thesis have shown: -The instructed unsincerity takes shorter time than the ones in the real applicant situation. Response latency in the three experimental situation were respectively the shortest in S3 situation, moderately longer in S2 situation, than moderately longer in S1 situation. Finally, the longest response latency were found in S4 (real applicant) situation. The response latency reliability was found to be moderately VII high (0.80 in average). In all four situations unidimensional response latency construct was found (one factor was extracted explaining app. 75% of variance). - Response latency in all three experimental situation (S1, S2 and S3) loaded only two ("positive" and "negative"), not eight personality dimensions as it was expected. It is established that dimensions of social desirability, skills of impression management as well as verbal and cognitive ability play role in duration of time it takes to provide answer to personality test. We observed that individuals with exceptional impression management and verbal intelligence have the greatest latency prior to generation of responses. - Inverted U effect of the relations between response latency and self-report measures was unequivocally confirmed in S4, and in S1 situation, moderately in S2, while in S3 situation inverted U effect was not confirmed. - Item length influenced Inverted U effect size in a way, when it is controlled inverted U effect size became moderately lower. - The results of our observations are consistent with the previous findings suggesting that lack of sincerity may rely on accurate, rapid and unconsciousness cognitive processes based on heuristics, which became activated under the specific instruction. The results are in line with interactive model of dishonest) responding. On the contrary, the results are inconsistent with previous findings which suggest that falsehoods take time, which was confirmed in research mainly oriented on examination of recalling of the self- schema referent information. - The results of the changes in scores under the instructions are consistent with the previous findings suggesting that lying represents more the strategy than the style in responding. Instructed dishonesty affects the changes in mean, order of the respondents, intercorrelation matrix and the factor structure of the self reports in "present yourself as good" (S2) and "present yourself as bad" (S3) situations. The highest differences were obtained for the Conscientiousness, Agreeableness and Extraversion. - The comparison of the respondents scores in S4 with those in S1 and S2 situations yield to the highest differences in S2. - Segmentation of social desirability scores obtained under situation S2 did not influence the changes in zero order correlation among self report scores on the VIII personality dimensions in S2 and S3 situations. Subjects with higher scores on cognitive ability test have tendency to enhance their social desirable scores in comparison with the less intelligence respondents. - The practical implication these results is that the use of the control scales do not enhance the validity of the personnel selection. Furthermore, control scales do not justify generalization of results obtained in S2 situation onto the situation S4.
Keywords:
ispitivanje ličnosti / NEOPIR / HEDONICA / mere samoprocene / vreme odgovaranja / self shema / instrukcija prikaži se bolje / instrukcija prikaži se loše / selekcija kandidata / skala validnosti / Personality assessment / self-report / response latency / self-schema / fake good / fake bad / personnel selection / validity scale
Source:
2014
Publisher:
Univerzitet u Beogradu, Filozofski fakultet
Funding / projects: