The Serbian version of the Childhood Health Assessment Questionnaire (CHAQ) and the Child Health Questionnaire (CHQ)
Authors
Susić, G
Ruperto, N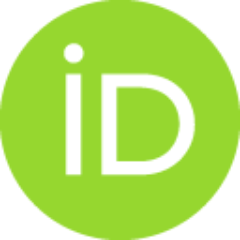 Stojanović, R
Gacić, D
Pilipović, N
Pasić, S
Jovanović, M
Minić, A
Vukojević, P
Limić, B
Đorđević, S
Milenković, M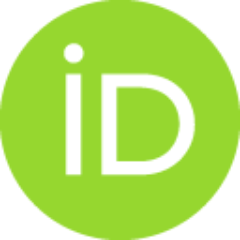 Plecas, D
Milenković, P
Martini, A
Article (Published version)

Abstract
We report herein the results of the cross-cultural adaptation and validation into the Serbian language of the parentis version of two health related quality of life instruments. The Childhood Health Assessment Questionnaire (CHAQ) is a disease specific health instrument that measures functional ability in daily living activities in children with juvenile idiopathic arthritis (JIA). The Child Health Questionnaire (CHQ) is a generic health instrument designed to capture the physical and psychosocial well-being of children independently from the underlying disease. The Serbian CHAQ-CHQ were fully validated with 3 forward and 1 backward translations. A total of 139 subjects were enrolled: 79 patients with JIA (30% systemic onset, 28% polyarticular onset, 6% extended oligoarticular subtype, and 36% persistent oligoarticular subtype) and 60 healthy, children. The CHAQ clinically, discriminated between healthy, subjects and JIA patients, with the systemic, polyarticular and extended oligoarti
...
cular subtypes having a higher degree of disability. pain, and a lower overall well-being when compared to their healthy peers. Also the CHQ clinically, discriminated between healthy subjects and JIA patients, with the systemic onset, polyarticular onset and extended oligoarticular subtypes having a lower physical and psychosocial well-being when compared to their healthy peers. In conclusion the Serbian version of the CHAQ-CHQ is a reliable, and valid tool for the functional, physical and psychosocial assessment of children with JIA.
Keywords:
Serbian Childhood Health Assessment Questionnaire (CHAQ) / Serbian Child Health Questionnaire (CHQ) / juvenile idiopathic arthritis (JIA) / healthy children / health related quality of life / evaluation / cross cultural adaptation and psychometric
Source:
Clinical and Experimental Rheumatology, 2001, 19, 4, S168-A172
Publisher:
Clinical & Exper Rheumatology, Pisa
Related items
Showing items related by title, author, creator and subject.
Žikić, Bojan

(Univerzitet u Beogradu - Filozofski fakultet - Odeljenje za etnologiju i antropologiju, Beograd,

2013

)

Lazić, Aleksandra; Žeželj, Iris

(Sage Publications Ltd, London,

2021

)

Klikovac, Tamara; Sarić, Derdi; Korac, Vesna

(Univerzitet u Novom Sadu - Filozofski fakultet - Odsek za psihologiju, Novi Sad,

2020

)