Napravljeno po narudžbini?" Javno mnjenje o istraživanju javnog mnjenja u kontekstu proruskih i prozapadnih stavova
Authors
Pavlović, Zoran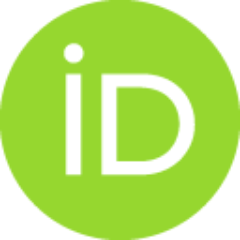 Contributors
Todosijević, Bojan
Book part (Accepted Version)

Abstract
U ovom radu testira se pretpostavka da je specifično poimanje javnomnjenjskog ispitivanja, vidljivo na nivou datih komentara o studiji, povezano sa razlikama u stavovima i relevantnim orijentacijama ispitanika ispoljenim u odgovorima. Empirijsku osnovu rada čini anketno istraživanje Predstave o EU i Rusiji u javnosti Srbije 2018. godine (N= 5.240) sprovedeno putem interneta. Predmet istraživanja odnosio se na širok spektar tema, s glavnim fokusom na odnosima Srbije sa Rusijom i Evropskom unijom. Komentari na anketu koje su ispitanici imali mogućnost da daju analizirani su kombinacijom kvalitativne i kvantitativne analize sadržaja. Analiza je pokazala da manjina ispitanika ostavlja komentar (17%), kao i da, među onima koji komentar daju, preovlađuju komentari negativnog tipa. Njih čine uopštene primedbe, metodološko-sadržinski prigovori na upitnik i procedure ispitivanja (nejasna pitanja, predug upitnik i sl.), ali i negativne reakcije koje ukazuju na specifične konceptualizacije anketn
...
og istraživanja: istraživanje se shvata kao prosistemska, u korist vladajuće elite, delatnost; kao ideološki obojena praksa; kao instrument zloupotrebe građana. Pokazuje se da negativne komentare češće daju ispitanici koji imaju izraženije (proruske ili prozapadne) stavove. Dobijeni nalazi ukazuju na to da percepcija javnomnjenjskog istraživanja može biti sistematski izvor varijabiliteta u odgovorima, ali i važan pokazatelj odnosa građana prema bitnim aspektima države i društva. Diskutovane su i metodološke implikacije dobijenih nalaza u pogledu realizacije anketnih istraživanja putem interneta.
The paper tests the assumption that the respondents' specific conceptualization of a survey, evident in the comments on the survey itself, is related to the differences in their attitudes and relevant orientations expressed in the survey. The empirical basis of the paper is the EU and Russia images in Serbian public in 2018 survey (N = 5,240), conducted online. The survey covered a wide range of topics, with the focus on Serbia's relations with Russia and the European Union. Comments on the survey that the respondents could give were analyzed by a combination of qualitative and quantitative content analysis. The analysis has shown that a minority of respondents gave a comment (17%), as well as that negative comments were dominant. They include general objections, objections to the methodological procedures and questionnaire content (ambiguous questions, long questionnaire etc.), but also negative reactions that indicate specific conceptualizations of the survey: the survey is perceived
...
as a pro-systemic activity, i.e. in favor of the ruling elite, as an ideologically driven practice, as an instrument of citizens' misuse. Negative comments are more likely to be given by the respondents who have more intense (pro-Russian or pro-Western) attitudes. The findings indicate that the perception of the survey can be a systematic source of variability in the respondents' responses, but also an important indicator of the citizens' attitudes towards significant aspects of the state and society. The methodological implications of the obtained findings pertaining to conducting surveys online are also discussed.
Keywords:
anketno istraživanje / internet istraživanje / ideologija / stavovi / analiza sadržaja / survey / internet research / ideology / attitudes / content analysis
Source:
Predstave o Evropskoj uniji i Rusiji u javnosti Srbije, 2021, 90-111
Publisher:
Institut društvenih nauka
Funding / projects: