What Kind of a Teacher Does Educational Policy Want: An Analysis of one European Document
Authors
Stojković, Jelena N.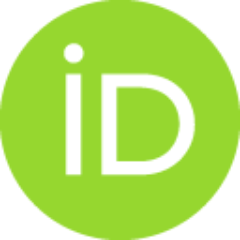 Miljković Pavlović, Ana
Radulović, Lidija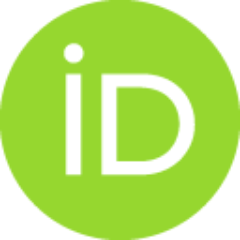 Contributors
Pavlović Breneselović, Dragana
Stepić, Gordana
Prlić, Ivana
Conference object (Published version)

Abstract
In order to develop culture of kindergarten, as well as to design initial teacher education and to develop education policy, we need landmarks. Taking into account globalization trends and process of european integration, we are aware that educational policy of European Union has a significant impact on development of education field in countries that want to be a part of this community, such as Serbia. That is why we tried to discover what landmarks can be found in document of European Commission about teachers and their competences. The aim of our research was to discover how educational policy sees teachers in document Supporting teachers competence development (for better learning outcomes). We analyzed the content of document by categorizing analysis units according to the matrix by crossing two dimensions: autonomy of teachers (from tehnician to reflective practicioner) and value orientation in education (from economic and pragmatic to humanistic and critical). Cate
...
gorisation was done two times. Analysis units were relevant terms and entire paragraphs. The results show that we have two dominant ideas about teachers, described as: 1. teacher as technician serving given economic values and the market and 2. teacher as critical, reflective practicioner who contributes to institutional and social change. The existence of two images of a teacher, which are not only different but contradictory, means that the document sends contradictory messages, and that, by itself, it can not be a clear orientation to understanding the practice and deciding on it. On the other hand, dialogue between teachers about different ways of understanding this and similar documents, its values and consequences, can lead them to understanding their own ideologies, profession and ways of developing culture of kindergarten. It is important to note that in this paper, teacher is understood in the broadest sense: preschool teacher, school teacher, educator.
Za razvijanje kulture vrtića, kao i za osmišljavanje inicijalnog obrazovanja vaspitača i razvijanje obrazovne politike potrebni su nam orijentiri. Imajući u vidu globalizacijske trendove i proces evropske integracije, svesni smo da obrazovna politika EU značajno utiče na kretanja u polju obrazovanja i u zemljama koje žele da se priključe ovoj zajednici, dakle i u Srbiji. Zato smo pokušali da otkrijemo koje orijentire možemo pronaći u jednom dokumentu Evropske komisije koji se odnosi na nastavnike i njihove kompetencije i kao cilj istraživanja postavili sagledavanje kakvo se viđenje praktičara - vaspitača i nastavnika zagovara dokumentom Supporting teacher competence development (for better learning outcomes). Analizu sadržaja dokumenta vršili smo kategorizacijom jedinica analize prema matrici nastaloj ukrštanjem dve dimenzije: autonomija nastavnika (koja se kreće na kontinuumu od tehničara do refleksinog praktičara) i vrednosne orijentacije u obrazovanju (koja se kreće od
...
ekonomskih i pragmatičnih do humanističkih i kritičkih). Kategorizacija je vršena dva puta, pri čemu su jedinice analize bile relevantni pojmovi i paragrafi u celini. Rezultati pokazuju da u dokumentu dominiraju dva viđenja praktičara, koja bismo ukratko mogli opisati kao: 1. nastavnik kao tehničar u službi zadatih ekonomskih vrednosti i tržišta i 2. nastavnik kao kritički refleksivni praktičar koji doprinosi institucionalnoj i društvenoj promeni. Postojanje dve slike o nastavniku, koje nisu samo različite već i suprotstavljene, znači da dokument šalje protivrečne poruke, te da sam po sebi ne može biti jasan orijentir za razumevanje prakse i odlučivanje o njoj. S druge strane, dijalog među nastavnicima o tome kako razumeju ovaj i slične dokumente, vrednosti na koje se oslanjaju i posledice za koje ostavljaju prostor, može biti način za razumevanje sopstvenih ideologija, viđenja profesije i kulture vrtića kakvu želimo da razvijamo. Važno je napomenuti da se u radu pod nastavnikom, podrazumeva nastavnik u najširem smislu: vaspitač, učitelj, nastavnik predmetne nastave.
Keywords:
(pre)school teacher / teacher autonomy / value orientations in education / nastavnik / autonomija nastavnika / autonomija nastavnika / vrednosne orijentacije u obrazovanju
Source:
The Book of Proceedings from Second International Scientific-Professional Conference "Initial Education and Professional Development of Preschool Teachers – Partnership in Building Education", 2018
Publisher:
Preschool Teacher Training and Business Informatics College of Applied Studies - Sirmium
Funding / projects: