Nastava u doba krize: o čemu brinu nastavnici
Authors
Sekulić, Jelena
Contributors
Spasenović, Vera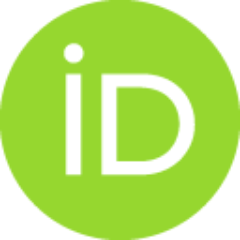 Book part (Published version)

Abstract
Kriza izazvana pandemijom virusa kovid-19 traje duži vremenski period pri čemu su česte promene koje se uvode u nastavu. Očekivano je da ovakva dešavanja mogu doprineti pojavi izazova i teškoća, koje bi mogle imati reperkusije na ispoljavanje briga nastavnika. U radu se razmatraju brige u vezi sa nastavom koje su nastavnici imali na početku pandemije i koje imaju u aktuelnom vremenskom trenutku, kao i načini prevazilaženja briga. Anketiranjem su prikupljeni podaci od nastavnika predmetne nastave (N=47). Primenom kvalitativne analize sadržaja utvrđeno je sedam kategorija briga. Nalazi pokazuju da su nastavnici imali istovremeno različite vrste briga. Na početku pandemije u većoj meri izražavaju brige o slici o sebi i brige o individualnim mogućnostima i potrebama učenika, dok u sadašnjosti brige o procesu i produktima učenja učenika i brige o procesu podučavanja. U tumačenjima briga nastavnika oslanjamo se na paradigmatski okvir kroz koji možemo posmatrati nastavu.
The crisis caused by the COVID-19 virus pandemic has been enduring with frequent changes being introduced in the process of teaching. It is expected that such events can contribute to the emergence of challenges and difficulties, which may have repercussions on the expression of teachers' concerns. The paper discusses the teaching-related concerns that teachers had at the beginning of the pandemic and that they currently have as well as ways to overcome the concerns. The survey collected data from subject teachers (N=47). Seven categories of teachers' concerns have been identified using qualitative content analysis. The findings have indicated that teachers have different types of concerns at the same time. At the beginning of the pandemic they reported more concerns about self-image and concerns about students' individual abilities and needs, while at present, they further quote concerns about students' learning processes and outcomes and concerns about the teaching process. The inter
...
pretation of teachers' concerns was based on a paradigmatic framework through which teaching could be observed.
Keywords:
nastavničke brige / nastava / pandemija / kriza / paradigma / teachers' concerns / teaching / pandemic / crisis / paradigm
Source:
Obrazovanje u vreme kovid krize: gde smo i kuda dalje, 2021, 151-167
Publisher:
Filozofski fakultet Univerziteta u Beogradu
Funding / projects:
Naučno-istraživački projekat Čovek i društvo u vreme krize, koji finansira Filozofski fakultet Univerziteta u Beogradu