O reumatskim bolestima u spisima antičkih pisaca
On rheumatic diseases in the works of classical authors
Authors
Milanović, Marina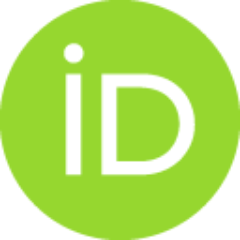 Article (Published version)

,
Muzej nauke i tehnike - Beograd
Abstract
У овом раду циљ нам је да истражимо поједина писана документа антике која се дотичу теме реуматизма. Одређене реуматске болести, попут подагре (arthritis urica), често се спомињу и детаљно су описане, док су неке од њих мање посведочене, као што је то случај са артритисом. Тражећи узроке (реуматоидног) артритиса (arthritis rheumatoides) историчари медицине се и дан-данас споре око времена настанка саме болести – поставља се питање да ли је то болест новог доба или је постојала и у антици. Иако су палеопатолози најпозванији да се баве овом темом, ми ћемо покушати да понудимо тражене одговоре истражујући писане античке изворе. Наиме, сматрамо да поједини описи последица и тегоба које су оболели проживљавали указују на постојање реуматоидног артритиса и у антици.
The focus of this paper is the subject of rheumatism in antiquity. According to the sources that we have researched, the most commonly mentioned and the most famous rheumatic disease of the antiquity was podagra. According to Hippocrates, excessive consummation of alcohol and overeating were the main causes of this disease, therefore, almost everyone suffering from this disease was characterised as a debauchee. Due to its frequency and the fact that it disables normal walk, bouts of podagra were often used among the Romans as an excuse for absence from certain events. Apart from podagra, ancient writers also mention arthritis, however, it cannot be said for certain that the disease in question is rheumatic arthritis as modern medicine defines it today, even though certain descriptions of difficulties support the thesis that this disease existed in the antiquity. Considering that the consequences of different rheumatic diseases are similar, paleopathologists also find it di
...
fficult to precisely determine what was the cause of damages on joints and bones. There are numerous sanatoria that were famous in the antiquity for the treatment of rheumatism, as well as recipes for compresses and potions that would lessen these difficulties.
Keywords:
античка медицина / Хипократ / реуматизам / подагра / артритис / ancient medicine / Hippocrates / rheumatism / podagra / arthritis
Source:
Phlogiston - časopis Muzeja nauke i tehnike, 2019, 27, 99-114
Funding / projects: