Elementi za strategiju građenja kvaliteta nastave
Authors
Radulović, Lidija R.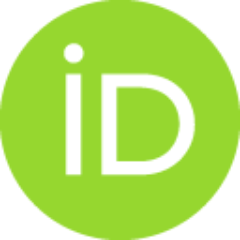 Mitrović, Milica
Contributors
Pavlović Breneselović, Dragana
Krnjaja, Živka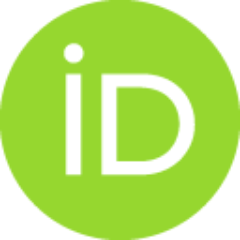 Radulović, Lidija R.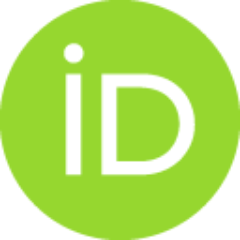 Book part (Published version)

Abstract
U ovom radu se istražuje pedagoško-didaktički reformski odgovor o građenju kvaliteta nastave u aktuelnom obrazovno političkom kontekstu. Polazi se od analize različitih načina konceptualizovanja kvaliteta obrazovanja i tendencija u savremenim pristupima kvalitetu, od rezultata istraživanja pojedinih aspekata nastave u Srbiji koji govore o njenoj neusaglašenosti sa savremenim tendencijama, kao i od stajališta da je značajno preispitivati i (re)definisati koja obrazovna politika se želi realizovati posredstvom koncepta kvaliteta. Deo tog traganja je i preispitivanje načina evaluiranja kvaliteta nastave. U vezi njega se naglašava značaj praćenja nastavnog procesa, metodološko zasnivanje evaluacije na interpretativnom i kritičkom pristupu, te značaj unutrašnje evaluacije, samoevaluacije i participativne evaluacije. Polazišta za razvijanje strategije građenja kvaliteta nastave pronalaze se : 1) u shvatanju kvaliteta obrazovanja kao društveno konstruisanog koncepta, koji zavisi od razumevan
...
ja učenja, znanja, nastave ali i od karakteristika konteksta i načina na koje ove fenomene razumeju njegovi akteri, 2) u uvažavanju humanističkih vrednosti i diskursu razvoja čoveka 3) u potrebi preispitivanja i pregovaranja značenja kvaliteta nastave iz perspektive učenika i nastavnika. Sa tih osnova u radu se predlaže niz dugoročnih i kratkoročnih mera, kao elemenata strategije građenja kvaliteta, koje se mogu preduzeti na nivou škole i na nivou obrazovnog sistema, a čiji je zajednički imenitelj menjanje paradigme koja je u osnovi obrazovanja u nastavi.
This paper explores the pedagogical and didactical reform response to building quality of teach- ing in the current educational and political context. It starts from the analysis of different ways of conceptualizing the quality of education and the tendencies in contemporary approaches to quality, from the results of studies on specific aspects of teaching in Serbia that indicate its incompliance with these contemporary tendencies, as well as from the point of view that it is important to explore and (re)define the policy that is to be implemented through the concept of quality. Part of this quest is also reconsideration of the ways to evaluate quality of teaching. According that, we emphasize the importance of monitoring the teaching process, the need to establish evaluation methodology on interpretive and critical approach, thus the significance of internal evaluation, self-evaluation and participatory evaluation. The starting points f
...
or the development of strategy for building quality of teaching are found in: 1) understanding the quality of education as a socially constructed concept, which depends on the understanding of learning, knowledge, teaching as well as the characteristics of the context and the ways in which these phenomena are understood by various actors 2) respect of humanistic values and dis- course of human development 3) need of reconsideration and negotiation of meanings of qual- ity of teaching from the perspective of students and teachers. From these grounds, the paper proposes a series of long-term and short-term measures, as elements of the strategy for building quality, which could be taken at the school level and at the level of the educational system, and whose common denominator is changing the paradigm that underlies teaching
Keywords:
kvalitet nastave / nastavna metoda / ocenjivanje u nastavi / razvijanje pismenosti / strategija građenja kvaliteta nastave / quality of teaching / teaching methods / assessment of teaching / developing literacy / strategies of building quality of teaching
Source:
Pedagoški modeli evaluacije i strategije razvijanja kvaliteta obrazovanja, 2014, 141-159
Publisher:
Filozofski fakultet Univerziteta u Beogradu Institut za pedagogiju i andragogiju
Funding / projects: