Porodične prakse, profesionalni rad i bračna satisfakcija žena
Authors
Dragišić-Labaš, Slađana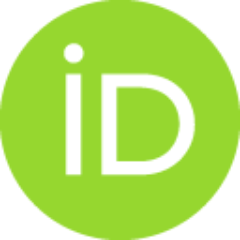 Book part (Published version)

Abstract
U radu se ispituju povezanosti porodičnih praksi i profesionalnog rada žena, sa količinom njihovog slobodnog vremena i zadovoljstvom bračnim odnosom. Uzorak je činilo 89 ispitanica, sa uglavnom visokim i višim obrazovanjem, sa najvećom zastupljenošću u starosnoj kategoriji 40–60 godina, udatih i zaposlenih. Sve ispitanice imaju decu i u preko 50% slučajeva žive u četvoročlanim porodicama, tj. imaju po dvoje dece. Rezultati ukazuju na to da iako većina ispitivanih žena deli kućne poslove sa suprugom i decom ili pak imaju povremenu plaćenu pomoć, i dalje petina njih obavlja sve kućne poslove sama. Bez obzira na obrazovanje, određene kućne poslove uglavnom obavljaju ispitanice (peglanje, kuvanje, pranje sudova). Vaspitanje i briga o deci je zajednička obaveza (85,4%), ali treba uzeti u obzir da se uglavnom radi o adolescentima i odraslim mladim ljudima. S druge strane, u donošenju značajnih odluka i raspolaganju porodičnim budžetom supružnici učestvuju zajedno i uključuju decu
...
. Oko 20% partnera smatra da su kućni poslovi isključivo ženski, a sa ovim stavom se slaže samo 2% ispitanica. Kućni poslovi sprečavaju većinu ispitanica (oko 80%) da se intenzivnije druže sa prijateljima ili posvete hobiju, kod polovine umor utiče na smanjen intenzitet seksualnih odnosa, a ove obaveze ih takođe ometaju i u profesionalnoj karijeri (30%). Slobodnog vremena ima koliko im je potrebno samo 13% ispitanica, dok većina povremeno uspeva ili uopšte ne uspeva da usaglasi sve uloge. Iako je bračnim odnosima veoma zadovoljna jedna četvrtina ispitanica, čemu takođe doprinose lični stavovi prema podeli uloga (kao što će biti opisano), tradicionalni stavovi muževa o kućnom radu, opterećenje žena kućnim poslovima, nemogućnost da usaglase sve uloge, ređi intimni odnosi i nedovoljno slobodnog vremena uticali su na nižu bračnu satisfakciju kod većine ispitanica. Dakle, i ovo istraživanje na malom uzorku pokazalo je da retka rodna egalitarnost i dalje predstavlja izazov u našem društvu uprkos nekim pozitivnim pomacima.
In this paper, we examine the link between family practices, domestic and professional work and the marital satisfaction of women in Serbia. The sample consists of 89 respondents who are married, have children and are employed. Most of the respondents are between 40 and 60 years old and with secondary and higher education. Over 50% live in families of four and over 60% have two children. The results indicate that while a majority of respondents share housework with their husbands and children (and some hire external help, e.g., a housekeeper), a significant number of respondents (20%) do all household chores alone. Moreover, about 20% of partners considered housework to be exclusively a "female task". Regardless of education, certain household chores are carried out solely by female respondents. Even though child care is marked as a common duty of (85.4%), it should be taken into account that the majority of children are adolescents and young adults. When it comes to decisi
...
on-making and the management of the family´s budget, both spouses and older children are often equally involved. We have found that housework prevents most of our respondents (about 80%) to socialize more with friends as well as to devote themselves to hobbies, while 30% report its significantly negative impact on their professional careers. Additionally, half of the respondents consider reduced sexual activity to stem from housework-related stress and tiredness. Only 13% of respondents report having as much free time as they need, the rest do not have it enough or do not have it at all. Although one quarter of our respondents described being "very satisfied" with their marital relations, traditional attitudes of husbands about housework, the burden of household work placed on women, the inability to reconcile all roles and lack of free time were shown to bring about lower marital satisfaction in most cases. Thus, although carried out on a small sample, this research proved that rare gender equality continues to be a challenge in Serbia despite some positive developments.
Keywords:
žene / porodične prakse / vanporodične aktivnosti / slobodno vreme / zadovoljstvo bračnim odnosom / women / household chores / non-family activities / free time / marital satisfaction
Source:
Feminizam, aktivizam, politike: proizvodnja znanja na poluperiferiji: zbornik radova u čast Marine Blagojević Hughson, 2021, 225-243
Publisher:
Beograd: Institut za kriminološka i sociološka istraživanja
Funding / projects:
Tekst je nastao kao rezultat rada na projektu "Izazovi nove društvene integracije: koncepti i akteri" koji je finansiralo Ministarstvo prosvete, nauke i tehnološkog razvoja Republike Srbije (evidencioni broj 179035).