SUICIDNO PONAŠANJE ADOLESCENATA I MLADIH ODRASLIH: RAZMATRANJE RIZIČNIH FAKTORA
Authors
Dragišić-Labaš, Slađana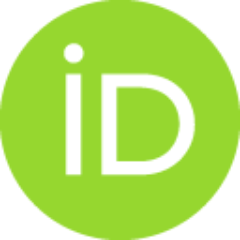 Contributors
Macanović, Nebojša
Petrović, Jagoda
Jovanić, Goran
Book part (Published version)

,
autor
Abstract
U radu se bavimo razmatranjem rizičnih faktora suicidnog ponašanja (suicidne misli, pokušaji suicida i suicid) adolescenata i mladih odraslih, starosti od 15 do 34 godine, koji dolaze iz tri različita konteksta - društvenog, porodičnog i školskog. Od društvenih faktora smatraju se važnim - kompetitivno, potrošačko i "društvo gladnog duha", ekonomska kriza, nezaposlenost, migracije i negativni socijalni stavovi prema pripadnicima različitih etničkih i "rasnih" grupa. Rizični porodični faktori su – niska kohezija i podrška, malo kontrole, mnogo konflikata i disfunkcionalnih obrazaca komunikacije, bolesti zavisnosti, nasilje u porodici i različite vrste zlostavljanja dece (fizičko, psihičko, seksualno). Nepodržavajuće školsko okruženje koje uključuje buling i sajber buling je takođe veoma značajan faktor za suicidno ponašanje adolescenata. Stoga razmatranje navedenih faktora treba uvažiti pri pravljenju programa prevencije suicida.
In this paper, we consider risk factors for suicidal behavior (suicidal thoughts, suicide attempts and suicide) of adolescents and young adults, aged 15 to 34, in social, family and school context. Some relevant social factors are: competitive consumerist society, that ―of the hungry spirit", economic crisis, unemployment, migration and negative social attitudes towards members of different ethnic and "racial" groups. Risk factors associated with family are: low cohesion and support, insufficient control, conflicts and dysfunctional patterns of communication, addiction, domestic violence and various types of child abuse (physical, mental, sexual). An unsupportive school environment that includes bullying and cyber bullying is also a very important factor for adolescent suicidal behavior. Therefore, these factors should be taken into account when designing a suicide prevention program.
Keywords:
adolescenti / mladi odrasli / suicidno ponašanje / društveni faktori / porodični faktori / školsko okruženje / adolescents / young adults / suicidal behavior / social factors / family factors / school environment
Source:
UNAPREĐENJE KVALITETA ŽIVOTA DJECE I MLADIH: ZBORNIK RADOVA, 2021, 271-278
Publisher:
Banja Luka: Centar modernih znanja
Beograd: Resursni centar za specijalnu edukaciju
Funding / projects:
Tekst je nastao kao rezultat rada na projektu In "Izazovi nove društvene integracije: koncepti i akteri" koji je finansiralo Ministarstvo prosvete, nauke i tehnološkog razvoja Republike Srbije (evidencioni broj 179035).
Note:
VI međunarodna naučna konferencija "Društvene devijacije", Banja Luka, 2021. godine