Марко Валерије Марцијал: стварна и измишљена песничка аутобиографија
Marcus Valerius Martialis: the poet's real and fictional autobiography
Authors
Maričić, Gordan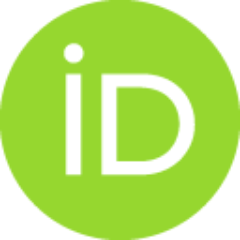 Šajin, Željka
Conference object (Published version)

,
Друштво за античке студије Србије, Београд
Abstract
У овом раду покушаћемо да преко Марцијалових епиграма дочарамо његово књижевно доба, живот талентованог песника, полтрона, полемирача. Писали бисмо о томе шта је Марко Валерије мислио о трајности свога дела. Сазнавали бисмо о томе како је Марцијал себе видео, како се представљао, а какав је, уистину, био.
Marcus Valerius Martialis was one of the few Spaniards who came to Rome in his early twenties and succeded to gain immense prestige and glory as one of the greatest Roman poets of the time. Not much is known of his biography and the major facts are derived almost entirely from his epigrams. A brief overview of the poet's creativity led us to the conclusion that he has lived well and enjoyed life in Rome. In order to maintain his status and meet the ordinary expenses of living he had to play the role of a client throughout his lifetime. Martial's poetical nature was genuine, but here and there he does come across as an imposter. When he was finally saturated and perhaps a bit embarrassed by his life in Rome, he returned to his native Bilbilis to revive the scenes familiar from his youth. There he quickly realized that he could not live happily away from the literary and social pleasures of Rome for long. It was a diverse Rome with its bustle which Martial observed
...
with all his senses and blended into an exceptional and varied poetry. However, it was impossible to return. Atropos has cut the poet's thread of life. Somewhere, in the gloom of the Colosseum, Martial bowed down to us and took his "funny little books" with himself into eternity. And we read them until we join him. As readers, again.
Keywords:
Марко Валерије Марцијал (између 38. и 41–44. г. н. е) / аутобиографија / Рим / слава / епиграми
Source:
Антика некад и сад: домети цивилизације и траг антике: 12. међународни скуп: зборник радова, 2019, 12, 129-140
Publisher:
Друштво за античке студије, Београд
Funding / projects:
Штампање зборника омогућило је Министарство просвете, науке и технолошког развоја Републике Србије