Alexander von Humboldt on Evolution of Natural Species
Authors
Stamenković, Bogdana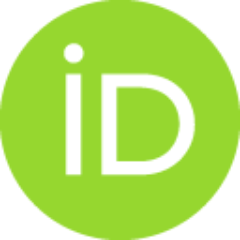 Contributors
McCloughlin, Thomas J.J.
Book part (Published version)

Abstract
The aim of this paper is to analyse Alexander von Humboldt's views on the theory of evolution and tackle the following question: Can Humboldt be considered an evolutionist? I seek to show that Humboldt acknowledges three essential Darwinian elements of the theory of evolution: fossil records, the geographical distribution of species and the struggle for survival. Further, Humboldt recognises a special relation between the natural environment and organic life, and understands it in light of his naturalistic holism. This holism reveals the unity of organic and inorganic nature and highlights the agency of organic life whilst allowing it to create and preserve the adaptive conditions in the natural environment. Accordingly, I argue that Humboldt believes some kind of evolutionary process happens in nature. However, due to the immense influence of Kant's transcendental study and the rigid utilisation of the empirical method, Humboldt concludes that we cannot acquire knowledge
...
of the exact course of the evolutionary process. This, however, does not imply Humboldt discredits the theory of evolution.
Cilj ovog rada predstavlja anliziranje stavova Aleksandra fon Humbolta o teoriji evolucije, kao i razmatranje sledećeg pitanja: da li se Humbolt može smatrati evolucionistom? Pokušaću da pokažem da Humbolt prepoznaje tri suštinska darvinovska elementa teorije evolucije: evidenciju putem fosila, geografsku rasprostranjenost vrsta i borbu za opstanak. Povrh toga, Humbolt uočava specifičnu relaciju između prirodne sredine i organskog života koju tumači u svetlu svog naturalističkog holizma. Ovaj holizam nam otkriva jedinstvo organske i neorganske prirode i naglašava delovanje organskog života, dok mu istovremeno omogućava da kreira i održava adaptivne uslove u prirodnoj sredini. Shodno tome, smatram da Humbolt veruje da se nekakav evolucioni proces dešava u prirodi. Ipak, zahvaljujući snažnom uticaju Kantovog transcendentalnog učenja, kao i stroge upotrebe empirijskog metoda, Humbolt zaključuje da ne možemo ima
...
ti znanje o tačnom toku evolucionog procesa. Ovakav zaključak, pak, ne podrazumeva i potpuno diskreditovanje teorije evolucije.
Keywords:
teorija evolucije / borba za opstanak / prirodna sredina / Kant / Darvin / theory of evolution / struggle for survival / natural environment / Darwin
Source:
The Nature of Science in Biology: A Resource for Educators, 2021, 205-214
Funding / projects: