U mreži disciplinarnih i regulacionih mehanizama: muzičari u Beogradu 1941-1944
In the net of disciplinary and regulatory mechanisms: musicians in Belgrade 1941-1944
Authors
Vasiljević, Maja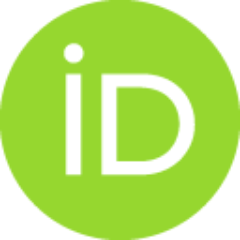 Contributors
Molnar, Aleksandar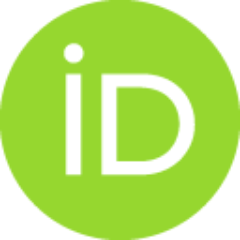 Ristović, Milan
Ilić, Ivana
Doctoral thesis

Abstract
Predmet ove doktorske disertacije su muzičari u Beogradu tokom nemačke okupacije u Drugom svetskom ratu. Teorijski okvir istraživanja čini istorijska relaciona biopolitika Mišela Fukoa koja se pokazala kao podobna za spajanje istraživačke znatiželje o statusu muzičara u određenom kriznom "društvenom stanju" i na primeru konkretnih praksi i znanja. Biopolitičke strategije primenjene su u ovoj disertaciji na dva operacionalna nivoa, koji se kao i Fukoovi disciplinarni (mikro) i regulacioni mehanizmi (makro), prožimaju. S jedne strane, biopolitika je primenjena na analizu konkretnih znanja i praksi na kojima su argumentovane disciplinarne mere i stvaran hipotetički okvir buduće regulacije društva. Uočena je, s tim u vezi, dominancija bioloških i rasnih parametara u organizaciji svih aspekata društva okupiranog Beograda, te su praćene dve verzije biopolitike  nemačka i srpska. Njihovi susreti ili razmimoilaženja i uticaj na profesiju muzičara u periodu okupacije, te moguće hipotetičke pro
...
jekcije uloge muzičara u budućem društvu posmatrane su kao deo opšte biopolitike stanovništva. Analitički su, pritom, raščlanjene naizgled tanke granice između nacističke biopolitike u matici i u okupiranom Beogradu, kao i srpske biopolitike u odnosu na uzornu nacističku. S tim u vezi, uočeno je kako je naspram nacističke biopolitike utemeljene na doktrinarnoj rasnoj teoriji, zatim jasnoj hijerarhiji naroda i kultura u budućoj Novoj Evropi, srpska verzija biopolitičke regulacije društva težila očuvanju kolektivnog entiteta predstavljenom kroz koncepte "ruralnih distopija", uokvirenih konceptima zadružne staleške države, obnove srednjevekovlja, svetosavskog kulta, ruralizacije i patrijarhata. Iako je srpska bila inferiorna u odnosu na nemačku, posmatrane kao različiti programi biopolitike, uočeno je da su obe biopolitičke verzije pokazale nedovoljno profilisanu regulaciju i dominaciju disciplinarnih mera koje su dovodile i do autodestrukcije, kako ideala arijevskog, tako i srpskog kolektivnog entiteta. S druge strane, analizirani su na mikro nivou konkretni susreti disciplinarnih praksi i znanja u okupiranom Beogradu, određenih centara moći i interesa, te njihovog uticaja na poziciju muzičara zaposlenih u četiri najznačajnije institucije: Srpskom narodnom pozorištu, Kolarčevoj zadužbini sa Kolarčevim narodnim univerzitetom, Državnoj muzičkoj akademiji sa Srednjom muzičkom školom i Vojničkom radio Beogradu (Soldatensender Belgrad). Primenom biopolitičke perspektive uočeno je da su izopšteni i nepodobni muzičari činili ravnopravni pol, Drugo bez kog se nije moglo definisati "šta je ono što se disciplinuje, a šta ono što ostaje". Pored analitičkog cilja ove disertacije, a to je razgraničavanja različitih verzija biopolitike  nacističke i srpske, te njima srodnih vizija budućeg društva koje su uticale na status muzičara, u izradi ove disertacije postojao je i interpretativno-teorijski cilj, a to je pronalaženje adekvatne društvene segmentacije muzičara koja bi zadovoljila sociološke kriterijume, a bila primenljiva na analizu pozicije muzičara u okupiranim metropolama u Drugom svetskom ratu. U vezi sa tim, interpretativno-teorijsko usmerenje rezultiralo je podelom muzičara u okupiranom Beogradu na pet osnovnih grupacija: 1) nepodobni muzičari kao što su Jevreji, komunisti, Romi, te u manjoj meri masoni 2) "oportunisti" kao najbrojnija grupacija mahom školovanih muzičara na nemačkom govornom području ili uvaženih muzičkih stručnjaka, 3) muzičari-stranci, 4) podobni muzičari i 5) neutralni muzičari koji su u ovom periodu pretežno ostali neaktivni. Neuspeh nacističke biopolitikeu sferi muzike evidentan je kroz dominaciju muzičara "oportunista" i nepostojanje ideala "nacističke arijevske muzike" niti jasnih kriterijuma "podobnosti". Naposletku, glavna premisa na kojoj je zasnovana ova disertacije jeste da ne postoje autonomno nemačka ili srpska istorija okupacije Beograda, te da su tako i pozicija muzičara i odnos prema muzičkim praksama nastajali u sadejstvu pomenutih. Sociološka segmentacija muzičara u ovoj disertaciji izvedena je tako kao primer na kome se mogu dalje uporedno sagledavati grupisanja u društvu Trećeg rajha i drugih metropola pod nacistima, a ne samo okupiranog Beograda.
The subject of this doctoral dissertation is the status of musicians in Belgrade during the German occupation in World War II. The theoretical framework of the research is based on Michel Foucault's historical relational biopolitics, which has proven to be suitable to assess the status of musicians in a particular crisis of "social state" and based on the example of actual practices and knowledge. The dissertation applies biopolitical strategies at two operational levels, which, like Foucault's disciplinary (micro) and regulatory mechanisms (macro), are pervasive. Firstly, biopolitics is applied to the analysis of concrete knowledge and practices which are the basis for a hypothetical framework for the future regulation of society. In this regard, we argue that biological and racial criteria are dominant in the organization of all aspects of the society in occupied Belgrade. Therefore we followed two interpretations of biopolitics  German and Serbian. Their encounters or differences,
...
and their influence on the profession of musicians during the occupation period, as well as possible hypothetical ideas of the role of musicians in the future society, were viewed as a part of the general population's biopolitics. At the same time, we analyzed seemingly thin boundaries between the Nazi biopolitics in the homeland and in occupied Belgrade as well as those between the Serbian biopolitics and the exemplary Nazi biopolitics. In this regard, we argue that, against Nazi biopolitics based on doctrinal racial theory, a clear hierarchy of nations and cultures in the future New Europe, the Serbian version of biopolitical regulation of society was focused on preserving the collective entity represented through the concepts of "rural dystopias", framed by ideas of cooperative caste-like society system, restoration of the Middle Ages, the Saint Sava cult, ruralization and patriarchy. Although Serbian biopolitics was inferior to Nazi, viewed as different biopolitical programs, we conclude that both biopolitical versions showed insufficiently refined regulation, and dominance of disciplinary measures that led to the self-destruction of both ideals, of Aryan and of Serbian collective entities. Secondly,, we analyzed actual encounters of disciplinary practices and knowledge in occupied Belgrade, by certain power centres and interests, and influence of these encounters on the position of musicians employed at four major institutions: the Serbian National Theater, the Kolarac Foundation with the Kolarac National University, the State Music Academy with Secondary Music School and Soldier's Radio Belgrade (Soldatensender Belgrad). By applying biopolitical perspective, we conclude that the excommunicated and the ineligible musicians constituted an equal half, the Other without whom it was impossible to define "what is disciplined and what is it that remains." In addition to the analytical goal of this dissertation, which is to determine boundaries between different versions of biopolitics  Nazi and Serbian, and their related visions of future societies which influenced the status of musicians, this dissertation also pursued an interpretative-theoretical goal: pointing out adequate social classification of musicians that would fulfill sociological criteria and would be applicable to the analysis of the position of musicians in the occupied metropolies during WWII. In this regard, interpretative-theoretical approach resulted in classification of musicians in occupied Belgrade into five basic groups: 1) ineligible musicians such as Jews, Communists, Roma, and to some extent Freemasons 2) "opportunists" as thelargest group of educated musicians in German-speaking areas or prominent music professionals, 3) foreign musicians, 4) eligible musicians, and 5) neutral musicians who remained largely inactive during this period. The failure of Nazi biopolitics in the sphere of music is evident through the dominance of "opportunist" musicians and abscence of ideals of "Nazi Aryan music" as well as of a clear criteria of "eligibility". Finally, the main premise on which this dissertation is based is that there is no autonomously German or Serbian history of occupation of Belgrade, and that both the position of musicians and the attitude towards musical practices were created in line with coinciding of the aforementioned. The sociological segmentation of the musicians in this dissertation is presented as an example how clusters in the society of the Third Reich and other metropoles under the Nazis, not only in occupied Belgrade, can be further compared.
Keywords:
muzičari / musicians / Beograd / Drugi svetski rat / Mišel Fuko / disciplinarni mehanizmi / regulacioni mehanizmi / biopolitika / Jevreji / Romi / oportunisti / Belgrade / WWII / Michel Foucault / disciplinary mechanism / regulatory mechanism / biopolitics / Jews / Roma people / opportunists
Source:
Универзитет у Београду, 12-03-2020
Publisher:
Универзитет у Београду, Филозофски факултет
Funding / projects: