Mogućnosti nastanka i razvoja ekološkog pokreta u Srbiji u kontekstu postsocijalističke transformacije
Potentials of emergence and development of environmental movement in Serbia in the postsocialist context
Autori
Vukelić, Jelisaveta S.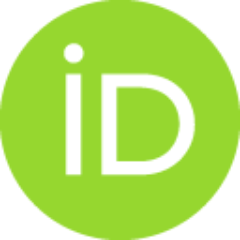 Ostala autorstva
Petrović, Mina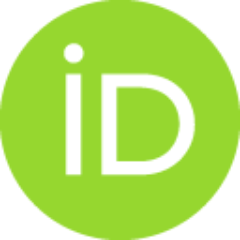 Vuletić, Vladimir
Pavlović, Vukašin
Doktorska teza

Apstrakt
Pitanje mogućnosti formiranja ekološkog pokreta u Srbiji u kontekstupostsocijalistiĉke transformacije društva i procesa evrointegracija, predstavlja predmetbavljenja ove doktorske disertacije. Rad se sastoji iz tri veće celine i poglavlja u komesu izneta zakljuĉna razmatranja.U prvom delu rada, razvijeni su uporedno-istorijski, kontekstualni, konceptualnii metodološki okvir istraţivanja, kao polazne osnove za dalje analize. Kako bi moglebiti obuhvaćene sve relevantne dimenzije kompleksnog fenomena ekološkog pokreta isloţena mreţa ĉinilaca koji utiĉu na njegov nastanak i razvoj, u istraţivanju sukombinovano korišćene razliĉite metodološke tehnike: anketno ispitivanje stavova ipraksi na reprezentativnom uzorku graĊana Srbije (N=1952) i predstavnika lokalnihsamouprava (N=232), polustrukturisani intervjui sa predstavnicima nevladinihorganizacija (N=44), kao i dve studije sluĉaja zajednica sa izraţenim ekološkimproblemima - Panĉeva i Bora.Drugi deo rada je posvećen opisu i analizi pojedinaĉ
...
nih elemenata ekološkogpokreta: ekoloških aktivista, ekoloških grupa / organizacija, ekoloških mreţa,kolektivnog identiteta i ekoloških konflikata. Na osnovu detaljne analize karakteristikaosnovnih elemenata pokreta, u zakljuĉnom poglavlju drugog dela rada daje se odgovorna pitanje: da li u Srbiji postoji ekološki pokret? Osnovni istraţivaĉki nalaz je da uSrbiji nije došlo do formiranja klasiĉnog participativnog tipa ekološkog pokreta, kakavje prisutan u zemljama Zapada. TakoĊe, nema ni naznaka znaĉajnijeg prisustvaelemenata transakcionog ekološkog aktivizma (pokreta), ĉiji je prisustvo zabeleţeno uzemljama Centralne Evrope. Umesto toga, svedoci smo razvoja specifiĉnog modelaekološkog kolektivnog delanja koji smo nazvali "ekološkim trećim sektorom". Naime,za razliku od participativnog i transakcionog delanja, koji imaju naglašeno politiĉkudimenziju, aktivnosti organizacija u okviru trećeg sektora su preteţno "apolitiĉne" pokarakteru, usmerene na pruţanje usluga u oblastima iz kojih se, u sklopu neoliberalnihreformi, drţava povukla. Pored nerazvijenosti konfliktne (politiĉke) dimenzije, ekološkitreći sektor odlikuje i atomizovano delanje profesionalnih ekoloških organizacija, kojesamo izuzetno (pod spoljnim pritiscima ili podsticajima) uspostavljaju fiziĉke veze(mreţe) meĊu sobom, dok se na planu kolektivnog identiteta razvija samo kognitivnadimenzija (formalno prihvatanje odreĊenih ekoloških vrednosti i naĉela koja ĉinesastavni deo ekološkog diskursa dominantnog na Zapadu). GraĊani, po pravilu, nisuukljuĉeni u rad ovih organizacija, izuzev kao korisnici usluga.U trećem delu rada se razmatraju razlozi usled kojih ne dolazi do razvojaparticipativnog i/ili transakcionog ekološkog pokreta (aktivizma). Za potrebeobjašnjenja nastanka specifiĉne hibridne forme ekološkog trećeg sektora, kreiran jesintetiĉki eksplanatorni model koji kombinuje elemente razvijene u okviru razliĉitihteorijskih pristupa fenomenu društvenih pokreta. Eksplanatorna shema je formulisanana sledeći naĉin: za pokretanje kolektivnog delanja i nastanak ekološkog pokretaneophodno da prethodno budu ispunjeni sledeći uslovi: potrebno je da postoji izvesnosocijalno-konstruisano nezadovoljstvo (problem) kod većeg broja pojedinaca /profesionalnih zastupniĉkih organizacija (socijalno-konstruktivistiĉka reinterpretacijaklasiĉnih pristupa); zatim, grupa pojedinaca koja oseća dati problem / zalaţe se zanjegovo rešavanje, mora posedovati odreĊene resurse za pokretanje i odrţavanje5kolektivne akcije (pristup teorije mobilizacije resursa); šire okruţenje treba da buderelativno povoljno kako bi nagovestilo mogućnost pozitivnog ishoda aktivnosti koja seţeli realizovati (pristup strukture politiĉkih mogućnosti), a vrednosni okvir na takavnaĉin podešen da usmerava na delanje predstavnike profesionalnih ekološkihorganizacija i / ili neposredno ugroţenu populaciju (nezadovoljne) i (eventualno) širikrug podrţavalaca (pristup Novih društvenih pokreta). Na proces formiranja ekološkogpokreta, kroz ĉetiri neposredna faktora (socijalna-konstrukcija ekoloških rizika,dostupnost i karakteristike resursa, struktura politiĉkih mogućnosti, vrednosnisistem),indirektno deluju širi društveni procesi - postsocijalistiĉka transformacija ievropeizacija srpskog društva, kao i ĉinioci duţeg trajanja ((pred)socijalistiĉko nasleĊe).Testiranje postavljenih eksplikativnih hipoteza je pokazalo da ni jedan od uslovaneophodnih za formiranje ekološkog pokreta, nije delimiĉno ili u potpunosti zadovoljen.Postojeći ekološki problemi su dominantno odreĊeni u kategorijama niskogrizika i male vaţnosti u odnosu na druga društvena pitanja, usled ĉega je i njihovpodsticajni kapacitet za kolektivnu (re)akciju bitno sniţen. Pored toga, vladajućeshvatanje prema kome u ekološkoj modernizaciji leţi rešenje za gotovo sve ekološkeprobleme, pokazuje se kao ĉinilac koji nepovoljno utiĉe na graĊanski aktivizam, jerupućuje na pasivno išĉekivanje uvoĊenja obećanih mehanizama odrţivog razvoja.Većini graĊana na raspolaganju stoji vrlo ograniĉena koliĉina resursa, usledĉega, u velikom broju sluĉajeva, oni odustaju od uĉešća u ekološkim akcijama.Ekološke organizacije, takoĊe, imaju poteškoća da obezbede neophodne resurse za rad,a dodatni problem predstavlja i naĉin njihove mobilizacije, usled kojeg gubesamostalnost postajući zavisne od stranih izvora finansiranja. Kao posledica, ekološkodelanje je atomizovano, a rivalitet i konflikti unutar ekološkog civilnog sektora,naglašeni; ekološke mreţe se teško formiraju i odrţavaju, kolektivni identitet je slab(nad njim prevagu odnose partikularni interesi), a kritiĉko delovanje ekološkihorganizacija, nerazvijeno.Struktura politiĉkih mogućnosti se, uprkos postojanju relativno povoljnogzakonskog okvira, pokazuje zatvorenom prema uĉešću graĊana u donošenju odluka.GraĊani percipiraju predstavnike vlasti kao neprijemĉive za njihove potrebe, što senepovoljno odraţava na njihovu spremnost da se organizuju i pokušaju da nametnusvoje zahteve. S druge strane, ekološke organizacije su iskljuĉene iz procesaodluĉivanja i svedene na ulogu asistenata u podizanju kapaciteta drţave za sprovoĊenjeprograma u oblasti zaštite ţivotne sredine. Konfliktno delanje organizacija jeograniĉeno, s jedne strane, time što ne dobijaju podršku moćnih aktera (meĊunarodneekološke organizacije, strani donatori), a sa druge, finansijskim uslovljavanjem odstrane drţavnih struktura.Karakteristike kulturološkog konteksta se, takoĊe, pokazuju nepovoljnim zarazvoj ekološkog pokreta u Srbiji. Dominacija materijalistiĉkog sistema vrednosti i snjim povezano visoko vrednovanje ekonomskog razvoja, koje u senci ostavlja ekološkeprobleme, negativno utiĉe na ekološko aktiviranje graĊana. Ipak, uprkos preteţnomaterijalistiĉkoj vrednosnoj orijentaciji, graĊanima su vrlo bliske vrednosti Noveekološke paradigme. MeĊutim, od naĉelnog prihvatanja vrednosti karakteristiĉnih zaovu paradigmu do aktivnog delanja, u kontekstu materijalne oskudice, put je dug i vrloneizvestan.Zakljuĉno poglavlje je posvećeno rezimiranju i diskusiji empirijskih nalaza, kaoi razmatranju širih implikacija nerazvijenosti ekološkog pokreta na zaštitu ţivotnesredine u Srbiji.
he environmental movement in Serbia, in the context of post-socialist transformationand the EU integration process. The paper consists of three major parts and theconcluding chapter.In the first part a comparative - historical, contextual, conceptual andmethodological framework of the research is developed, as a starting point for thefurther analyses. In order to capture all relevant dimensions of the complexphenomenon of environmental movement and the composite set of factors that influenceits emergence and development, the study is using a combination of differentmethodological techniques: a survey of attitudes and practices based on a representativesample of Serbian citizens (N = 1952) and local government representatives (N = 232),in parallel with the semi-structured interviews with representatives of non-governmentalorganizations (N = 44), and the two case studies of communities with seriousenvironmental problems – the municipalities of Pancevo and Bor.The second part contains the
...
description and analysis of individual elements ofthe environmental movement: environmental activists, environmental groups /organizations, environmental networks, collective identity and environmental conflicts.Based on a detailed analysis of the characteristics of the key elements of environmentalmovement, the concluding chapter of this part of the paper offers an answer to thequestion - is there an environmental movement in Serbia? The main research finding isthat participatory type of environmental movement that is typical for the Westerncountries has not been formed in Serbia. There are even no indications of the existenceof significant elements of transactional environmental activism (movement), that ispresent in the countries of Central Europe. Instead, we are witnessing the developmentof a distinct model of collective environmental action that we have named "the thirdenvironmental sector". Different from the participative and transactional activism whichhave an emphasized political dimension, the nature of the activities of the third sectororganizations is mostly "non-political", aimed at providing services in those areas thatthe state has withdrew from, in the context of neo-liberal reforms. In addition to theunderdeveloped conflict/political dimension, the environmental third sector ischaracterized by atomized actions of professional environmental organizations, whichestablish physical connections (networks) among themselves only as an exception(under external pressures or incentives), while at the level of collective identity only thecognitive dimension is being developed (the formal acceptance of the environmentalvalues and principles which form an integral part of the environmental discoursedominant in the West). Citizens, as a rule, are not included in the work of theseorganizations, except as users of services.In the third part, the reasons for the absence of the participatory and / ortransactional environmental movement (activism) are discussed. In order to explain theemergence of the specific hybrid form of the environmental third sector, a syntheticexplanatory model was established, combining elements developed within differentsocial movement theories. The explanatory scheme has been formulated as follows: forthe launch of collective action and the emergence of the environmental movementcertain conditions are necessary to be met - a certain level of socially-constructed8dissatisfaction (problem) needs to be generated in large numbers of individuals /professional advocacy organizations (social constructivist reinterpretation of classicalapproaches); then, a group of individuals who perceive the problem / advocates for itssolution must possess appropriate resources to initiate and sustain a collective action(the Resource Mobilization Theory approach); the wider context should be relativelyfavorable as to suggest the possibility of a positive outcome of the action (the PoliticalOpportunities Structure approach); the value framework should be set up in such a wayto initiate the action of professional environmental organizations and / or the directlyaffected population, and possibly also of a wider circle of supporters (the New SocialMovements approach). Through the four direct factors (social – construction ofenvironmental risks, the availability and characteristics of resources, the structure ofpolitical opportunities, the value system), the process of development of theenvironmental movement is indirectly affected by wider-scale social processes – thepost-socialist transformation and Europeanization of Serbian society, as well as by thefactors of longer duration ((pre-) socialist heritage).The testing of the set of explicativehypotheses showed that the necessary pre-conditions for the formation of theenvironmental movement in Serbia have neither been fully, nor even partially met.In comparison with other issues, the existing environmental problems aredominantly defined in the terms of low-risk and low-importance, due to which theircapacities to induce collective (re)action are significantly reduced. In addition, theprevailing concept of environmental modernization, presented as a solution to almost allenvironmental problems, proves to be a factor that adversely affects civic activism, as itleads to passive anticipation of the promised introduction of mechanisms for sustainabledevelopment.Since the majority of citizens have access only to very limited resources, they, inmany cases, tend to give up their participation in environmental actions. Environmentalorganizations also face difficulties in obtaining necessary resources for their operation.An additional problem lies in the way resources are being mobilized: becomingincreasingly dependent on foreign funding, organizations tend to lose their autonomy.As a result, the environmental action is atomized and rivalries and conflicts within theenvironmental civil society accentuated; environmental networks are difficult toestablish and maintain and the collective identity is weak (due to domination ofparticular interests); the conflictual dimension of environmental organizations remainsundeveloped.Despite the relatively favorable legal framework, the structure of politicalopportunities seems closed to the participation of citizens in the decision-makingprocess. Citizens perceive government representatives as unresponsive to their needs,which negatively affects their readiness to act in an organized way and to attempt toimpose their demands. On the other hand, environmental organizations are excludedfrom the decision-making process and reduced to the assisting role in the capacitybuilding of the state bodies for the implementation of programs in the field ofenvironmental protection. Conflicting action of such organizations is limited, on the onehand by the lack of support from powerful actors (international environmentalorganizations, international donors), and on the other - by the financial preconditionsimposed by the state authorities.The characteristics of the cultural context also appear to be unfavorable for thedevelopment of the environmental movement in Serbia. The dominance of thematerialistic value system and the related high priority attributed to the economic9growth, leaves the environmental problems on the margins, thus negatively affecting theenvironmental activation of citizens. However, despite the predominantly materialisticvalue orientation, the values of the New environmental paradigm are very familiar to thecitizens. Still, in the context of material insecurity, the road from the general acceptanceof such values to active action towards reaching them, is long and very uncertain.The concluding chapter is devoted to summarizing and discussing the empiricalfindings, as well as to considerations of implications of the under-developedenvironmental movement to the overall state of environmental protection in Serbia.
Ključne reči:
ekološki pokret / environmental movement / participativni ekološki aktivizam (pokret) / transakcioniekološki aktivizam (pokret) / ekološki treći sektor / postsocijalistiĉka transformacija / evropeizacija / Srbija / participatory environmental activism(movement) / transactional environmental activism (movement) / environmental thirdsector / post-socialist transformation / Europeanization / Serbia
Izvor:
Универзитет у Београду, 24-03-2015
Izdavač:
Универзитет у Београду, Филозофски факултет
Finansiranje / projekti:
Related items
Showing items related by title, author, creator and subject.
Dinić, Jovana; Bukovala, Jovan; Ivannikov, Nikolaj

(Naučno - stručno društvo za zaštitu životne sredine Srbije, Beograd,

2021

)

Orlović Lovren, Violeta

(Pedagoško društvo Srbije, Beograd i Univerzitet u Beogradu - Filozofski fakultet - Institut za pedagogiju i andragogiju, Beograd,

2021

)

Niedzialkowska, Magdalena; Doan, Karolina; Gorny, Marcin; Sykut, Maciej; Stefaniak, Krzysztof; Piotrowska, Natalia; Jedrzejewska, Bogumila; Ridush, Bogdan; Pawelczyk, Slawomira; Mackiewicz, Pawel; Schmoelcke, Ulrich; Kosintsev, Pavel; Makowiecki, Daniel; Charniauski, Maxim; Krasnodebski, Dariusz; Rannamaee, Eve; Saarma, Urmas; Arakelyan, Marine; Manaseryan, Ninna; Titov, Vadim V.; Hulva, Pavel; Balasescu, Adrian; Fyfe, Ralph; Woodbridge, Jessie; Trantalidou, Katerina; Dimitrijević, Vesna; Kovalchuk, Oleksandr; Wilczynski, Jaroslaw; Obada, Theodor; Lipecki, Grzegorz; Arabey, Alesia; Stanković, Ana

(Wiley, Hoboken,

2021

)